This page is an archive. Please do not edit the contents of this page.
Direct any additional comments to the current talk page.
Thanks RichardEdit
I will be working on Espen Skaar Wikia very soon, with articles, links, and more verifiable sources. I'm happy the page is up, and I will be working on a Logo as well as a user page for "Goonu". "Goonu" is one of the names that Espen Skaar used to submit his map work, and is a name known well in the Bohemia Interactive gaming community, so I thought it appropriate to use for my username.
Thanks for your time Richard; Goonu
Straight down to the point. I'm new. Completely new. I don't know how to begin or where to begin. Of course, the information from the game itself is my starting point.
My concerns would be how to create more advance features in this wiki. Like tables that can sort it's content. I've seen it before in various wiki. Gaming wiki of course. This table is vital. Not all of it requires that 'high tech' function. I truly need it otherwise, it's going to be a static table. Which defeats my purpose of venturing into wikia. This is the only problem I'm facing.
Other than that, I'm quite fine with the layout that I'm doing. Unless there's other ways to improve the formatting. And yupz! I don't have a signature yet. Don't intend to create one till I've seen the fruits of labor for just 1 page.. Then work my way out into more pages.
) Thank you.
Milton
Help With The Home Page! Edit
Like the person above I am completly new to creating a wikia page. I am slowly creating pages in my free time but would like the page to be a different colour. What I am refering to is the top and background of the page, I think that better colours would attract people more, Who would I go about making the homepage a different colour
Cheers
XXPrivateCabooseXx 22:30, 24 March 2009 (UTC)
Re: Tables Edit
I'm looking for a more advance table rather than what's provided by Wikia. I've seen in some sites, can't rememeber which, is that, all the information in the table can be sorted out, like in ascending or descending order. I want those tables.
deleting Edit
I tried to go into my poppit and delete under community but it still didn't let me. It also isn't letting me select the none highlighted items in the create mode to delete. What do I do now ?

Brentderb 22:36, 26 March 2009 (UTC)Brent 3/26/09
User Profile Information Edit
Hi,
I'm wondering if I can collect the user information on people who have registered on our Gaming page? Is that something that is available to us? E
Image URLs Edit
Hi Richard,
Can you help me with finding the url to my images pls? I can insert imagaes with the Images: on normal pages with no problem, but need a hard URL reference for the monaco.css edits to set up background images. Ive been playing with the settings using an external link & that works fine, but I understand that they should be stored locally
Thanks Paladin89 01:53, 30 March 2009 (UTC)
The Wiki is NWN2 - The Depths, I have the .css file all sorted now, but with external links. One of the files Background.jpg is uploaded to the Wiki, I just can't work out the url to reference it.
Thanks
Yep all sorted now - Balistic saw my question here & answered it for me, thanks Paladin89 00:07, 1 April 2009 (UTC)
Administrator on Wii Wiki Edit
Hi, I am an administrator on Wii Wiki and I would like to promote MarioGalaxy2433g5 to an administrator following his successful Request for Adminship; however, no bureaucrats are active. Please could you promote him? GT5162 18:59, 31 March 2009 (UTC)
Thanks. GT5162 19:31, 31 March 2009 (UTC)
Administrator on Shogi Wiki Edit
Hi, I am an administrator on Shogi Wiki. I would like to Edit Top Page, in order to delete featured article/media (Because these things require time to maintain/ there will be no media(movie/sound) on the wiki) Tell me if there are any idea to edit top page and fill places. User:YoursTruly, 4 April 2009
- I asked in wikia-irc and resolved problem. YoursTruly, 5 April 2009

More capabilities to edit Edit
Hi Richard,
I've been part of the Thief Wiki for a long time now, and have contributed significantly (top 3 member, based on edit count), writing heaps about the topics I know (see my rated contribs list), and adding pictures (about 120 at last count).
I frequently ask the Admin to upgrade features of the Wiki which he is both reluctant to do (like navboxes), and mostly unavailable due to his busy schedule.
I was wondering if I could get more capabilities, like being allowed to edit the Common.css and like. Although I am NOT asking for Admin-like powers such as user control, main page editing etc, I just need a little more to be able to upgrade the wiki better, instead of wasting my time arguing with the other contributors about unrelated philosophies. And all arguments are pointless because finally I'm allowed to do the needful (like navboxes).
Please let me know whether my request is technically possible (non-admin but allowed to edit more pages).
Thank you. -- Drtomjenkins 00:25, 5 April 2009 (UTC)
ty and your group for aiding me in my wiki, i was wondering how i could start the editing, would i go to edit this page, when i do do i erase all the things that are previously there or what?
i would like to know how i can get txt into my page so i can start adding stuff, when i press edit page there is already stuff there do i delete that or what Odst Marine 005 23:22, 8 April 2009 (UTC)
Stub Boxes....? Edit
Hello, I am the admin at the Croc Wiki, and I have a question about the stub boxes that appear on stub pages. How can I customize them? You know, add a little picture, change the text, color, whatever? I've seen it done on other wikis; however, I cannot figure out how to change it on mine. Any help would be appreciated!
CrocadoodleDoo! 14:18, 9 April 2009 (UTC)
Hi i am Joseph V i am the creater of the Fans of Halo wikia i tryed to edit it and it wont work .can you help me please?
chow Joseph V ( username The Halo 3 Punisher)
Tekken Wiki Edit
Hey Richard, There's no extra boxes or anything I'd like from the SF Wiki, they all seem fine. However, I'd like the News infobox to be situated where their Featured Article is and for that to be where their current advert is, if possible.
Also, I like Kingdom Hearts Wiki's Featured Media box, but have no idea as to where it would go.
Thanks for any help once again. PkmnTrainerJ 17:11, 16 April 2009 (UTC)
I have a user page and i've been editing there for the past two days, why am I not on the featured user list yet?
P.S i've noticed this same problem on the fire emblem wiki to, where one users has more edits than three other users, but he isn't rising up the list. Its as if the list is frozen or something.
P.S.S I moved this from your talk page on that wiki as you hadn't responded.
--Semajdraehs-Talk page 13:12, 17 April 2009 (UTC)
Adding links to Wikipedia Edit
By the way, I noticed that some of the Wikia links that you added to Wikipedia articles were removed as "advertising". GT5162 16:18, 17 April 2009 (UTC)
The Rocking Cartoon WikiEdit
Hi Richard. Do you see the big picture saying 'Wikia Games' on the Rocking Cartoon wiki? How Do I change that??? SpongeBoy 11:46, 19 April 2009 (UTC)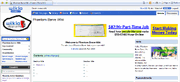 Hi, I am completely new to wikia and i've started the Phantom Brave wiki. I need some help with just one thing which i have been trying to figure out for ages. How do you change the wikia's logo, like, with the Phantom Brave wiki, I really want to put the image on the right hand side as the wikia logo but i just can't do it. Please can you tell me how.
Thanks
Sent by Nitro 222 at 16:12 (GMT) on 20/4/09
Just upload a new image to Image:Wiki.png. --Michaeldsuarez (Talk) (Deeds) 15:30, 20 April 2009 (UTC)
Bulbapedia Edit
Thank you so much for your post on our Messages From the Editor page. It's really nice to feel like we have someone who is willing to come to us. I'm RexRacer on Bulbapedia, if that matters at all. I think I can speak for all of us when I say that we were left with a bad taste in our mouth after the fiasco; there seemed to be no help anywhere. I'm left wondering if it would be out of line to ask you to e-mail me your AIM (assuming you have one) through the "e-mail this user" function so that direct contact with a higher up will be available ahould something like this happen again. Thanks!--マグマラシ 03:40, 22 April 2009 (UTC)
Hi there, i'm working on the Carmageddon Wiki and can get the Navbox text to show up, but not the background colours! The Navboxes are at the bottom of the major pages, so go to the Carmageddon page for an example.
p.s. Who do I talk to to become an admin, cause if it's you, that'd be nice too! JaffaCakeLover, 15:06, 22 April 2009 (UTC)
Hi Richard Im ToonDK I Need Help On Creating MY Wiki I Dont Know How To Make Links Can You Show Me How?
Blob Wars Wiki Edit
I am new to wikis, but I created a wiki of one of my favorite games. Please help me with it. It can be found here [1]. robostuart@gmail.com 22:26, 25 April 2009 (UTC)
Mass find and replace Edit
Hi Richard, I want to do a find and replace command on all the pages (about 2000) in the Thief Wiki. What is an easy way to do this? Does the Wikia include a Special page or extension to do "find & replace in all"?.. Or can you show me how to make/reuse an existing a Bot to do this? -- Tom Jenkins (Reply) 12:11, 27 April 2009 (UTC)
I have a question Edit
Is this Wiki just for fan made Super Smash Bros. Games or can you upload fanfiction here too?--Twilightwizard0309 18:02, 1 May 2009 (UTC)
Hey Richard, Edit
Hi, I currently moderate 5 wikis at wikia, and have been enjoying my time at wikia. My question is in regards to the sub categories/Sections such as Gaming and Entertainment. I'm currently moderating Ghostbusters Wiki which is a Entertainment Wiki. Ghostbusters franchise is going to be having a new exciting game that is getting notice in gaming mags and stuff. Anyways, noting this should Ghostbusters Wiki be covering the "gaming" part of the game? Yes the game is Ghostbusters Canon and therefore has a place in Ghostbusters Wiki. Anyways, not sure about category stuff, as I am a fan of the whole Franchise, but the game needs to be noted in the gaming section as well. Anyways, what do you think about this whole thing? Devilmanozzy 18:03, 1 May 2009 (UTC)
Thanks for the reply, I'm going to be seeking a second spotlight through Danny, I'm going to suggest it be a spotlight about the game, since the release date for the game and the blue ray dvd is on june 17th. Only possible issue is it is a entertainment wiki. I guess Danny could still spotlight it as a gaming wiki in that case? I'll ask him. Anyways thanks! Devilmanozzy 18:39, 1 May 2009 (UTC)
Template Help Edit
Would you please help me with the format of templates on haloideas.wikia.com? Thanks. --Sierra 003 23:20, 1 May 2009 (UTC)
Merging WikisEdit
Many of the users on both the Okami Wiki and also the Okami World Wiki agree that the two should be merged. I am not sure how to go about this, so could you help me?
DarkSmasherElite, Okami Wiki
I was wondering how to make a second featured artical area. we want to have a featured artical and a featured card.
Does my theme... Edit
Does my theme look good? It's Monaco Custom @ risk.wikia.com. If you let admins override your skin choice, you'll be able to see it. theg721 from the Risk Wikia!
Thanks! theg721 P.S. I've come up with a way to make text-based games using Wiki mark-up (I think that's what it's called).
MMO Tips Edit
Hello, Richard, I'm here to create a Wiki that covers various tips and tricks about the world of MMO's, I plan to cover everything from Etiquette to popular MMO games themselves, It's a slow start, with no other people helping, But i have a feeling that this Wiki is gonna be a good reference to all the beginners out there, Stop on in and see what i've started on, If ya want [[2]] SerumSenyx 15:56, 5 May 2009 (UTC)
Hello. I was wondering if you could have a look at our wiki http://regnum.wikia.com/wiki/Regnum_Online_Wiki and give us some tips or advice. I just want to know how we are doing. Please leave a message in my talk page :).Torg Snowflake 15:08, 6 May 2009 (UTC)
asigning administratorsEdit
Yes I am a user at F.E.A.R wiki and we need to assign admin I myself do the job of blocking as an unofficial admin there are others who worry about things as page management and overall editing but we need to asign ourselves the titles if we wish to enforce these rules as i fear the days of having the unoffical title and running with it are nearing an endDerekproxy 23:20, 6 May 2009 (UTC)
WHY ARE YOU ALWAYS THE FEATURED USER?????????????????????????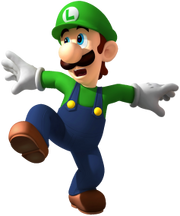 --
Bagel song
10:52, 7 May 2009 (UTC)
hints for games wiki Edit
hey i need to know how to get a background. --Streetfighter 00:13, 8 May 2009 (UTC)
Lost in Blue Wiki Edit
I could use some help attracting more users. I specifically need someone who knows a lot about Lost in Blue 2, as I have never played it before. I also need help with backgrounds. Can I use paint to create a logo? Zaco V. Infinito 23:50, 8 May 2009 (UTC)
I have a question Edit
Why when i try to click on the help page in my wiki does it either send me to "megaclick advertising 2.0" or just say it has an error loading the page? and it has an error on all the pc's I use...
Hi, Richard1990, I don't mean to be rude by cuold you possibly put some more pictures on Freedom Fighters Wiki
Request for deletion Edit
Could you be able to delete the halo wars wiki on www.halowarsgame.wikia.com for me because halo wars is already on halopedia. Thanks. Xel Vaxum 04:41, 13 May 2009 (UTC)
Do you know anything about the lord of the rings strategy battle game?
Metal Gear Solid 4 Edit
This is what i've done.
I've completed the game.
I've made a "New game" save.
I've met Drebin
I've tried to press triangle to boy ammo for the Mk. 2 pistol
I've tried to look for 'em in Drebin's shop
I still cant find them. Do i have to get further in the game? Do i have to get to act 2 again? Am I doing anything wrong?
Jqrg1 20:05, 15 May 2009 (UTC)
Could you help me with Jis Games News Zone?
New Main Page (Again)(lol) Edit
Hey, before I switch my SNN redo as the main page for SNN, could you do me the quick favor (Since I'm feeling really lazy right now...That, and I'm about to log-off.) of giving images to the files?
The images I think could work are:
Sorry if my lack of time, and laziness is a bother to you. :P -User:SLJCOAAATR 1 (Talk) 23:48, 16 May 2009 (UTC)
Can u help me out? Edit
I need help with the layout and design of my pages on the gamer's lockdown wiki. I have just created this wiki and I am looking for a new logo too. I would like it to be more of a digital based look, like the matrix almost, with a black and rivited backroud note too abundant with the metal and rivets though. Then ,I would like you to put in the availability of a bold neon orange text, an electric blue text, and an almost digital green text. If you can help me with the logo I want it to have all kinds of digital numbers and letters in the back with green font color and in the for ground I want a bunched group of orange letters to show through and spell out TGL slanting down diagnolly to the right in the foreground with a digital theme. I am thrasher 33K on www.tglockdown.wikia.com
Please no, please no Edit
I am strongly against the "search engine optimization" MediaWiki change you've made at SmashWiki. I know that this is something that's being done across Wikia, but it really spoils the aesthetics of the page name for me. I thought I should talk to you about it before reverting it, as I know you have an old relationship with SW. (Please respond on my talk either here or SW, please, thanks.) Miles (talk) 23:03, 21 May 2009 (UTC)
I echo Miles' position. The FFWiki is way, way more than just FF10, FF12 and FF13. Adding those to the title is going to cause uproar in the community. Can I change it back? Faethinverba volant 04:42, 22 May 2009 (UTC)
Hey, thanks for the welcome.--PasserbyGuy 22:13, 23 May 2009 (UTC)
Thanks for the reply! Edit
Hey, I've decided to look elsewhere for the creation of my logo so you don't have 2 worry about it. Thrasher 20:09, 26 May 2009 (UTC)
This Site Is Great Edit
I just started my player page a few days ago (Charlie Ellerbrock). I must have done something wrong because my players name is not at the top of the page, didn't know if this can be fixed or not. Other than that I am having a lot of fun posting my players feats. Hope to add more as my career goes on. Thanks Again. HoLTC --Holtc 03:21, 3 June 2009 (UTC)
We need more Iphone games. This insant. Only 67 articles. D:
Are Mainspace edits ones that are under the category "Main" or under the Wiki? Peakprovince 23:34, 8 June 2009 (UTC) Zeldapedia
lost odyssey Edit
hey im staypuff360 and i just got a message after editing one of the subjects in the lost odyssey walk through im currently playing the game and i plane to try and fill in some of the left out things in the walk through as well as give hopefully some added tips on things that i believe to be helpful
walk through editing Edit
thought i would put this out there .... i have a great love for games and am currently going to school for my degree in game design and i was wondering if you had any games that you would like some help on editing the walkthrough's for and the extra content ... i like to play games to there fullest and then play them more lol ... so just remember me i you want some help or any ideas...
Hey there, I need help making a nav box for my Wiki. Any tips?--Shredder13 06:38, 19 June 2009 (UTC)
Autoplay Videos Edit
Can you autoplay a video on any of the wikia's? If so, can you get back to me on my talk. Thanks. User:Kalindrum
color change Edit
Hi i dont no how to change the color of my wiki could u show me how plz and ty --Justin2019 23:12, 24 June 2009 (UTC)
Yes, I am happy that you helped me. Sure, I'd be happy to learn the "show/hide" thing for the nav box. --Shredder13 11:01, 25 June 2009 (UTC)
Can you help...? Edit
...with restoring an article deleted by MarioGalaxy2433g5? If you can please review and resubmit if you see apropriate. The article would be "nuclear missile". Thank you!--76.95.66.209 18:30, 25 June 2009 (UTC)
I checked the wikis that MarioGalaxy2433g5 is active on and I think that the IP wants c:supermonkeyball:Nuclear missile to be restored. SUL 20:49, 25 June 2009 (UTC)
Yes it is--76.95.66.209 04:54, 26 June 2009 (UTC)
Vandal and no AdminEdit
There's some bad vandalism on the Get Smart Wiki. We don't have anybody who can ban the vandal. Could you please help while I undo the vandalism? - Count Caterpie. Get Smart Wiki
taken care of --Uberfuzzy 22:14, 26 June 2009 (UTC)
Could you help?? Edit
The professor Layton wikia has been started by Killerbreadbug72, but he hasn't been on for a while. There are almost no other users on it. Could u help me find killerbreadbug or attract more users?? tnx (A) MoltenAsh 08:01, 27 June 2009 (UTC)
Forum:Uniform Problems Edit
How was that spam?--AB 04:31, 29 June 2009 (UTC)
New Wiki help Edit
Hello Richard. My name is CaydeB I'm an editor who recently joined the Iphone Games Wiki. You have made some edits on that page and i think you are the only one whom i can find that has been on in less than a month. I would like to make the wiki better by adding info but i need an admin to do a few things for me. Can you tell me who the admin on that site is, or make me a moderator or admin, it would help to get some work done. I'm also on the Kingdom Hearts Wiki if you want to look up some more of my edits. 14:04, 29 June 2009 (UTC)
Again, can you help...? Edit
...with restoring Super Monkey Ball Wiki's Nuclear missile article as it seems MarioGalaxy2433g5 is not online enough to see, answer, or reply to my requests.
--76.95.66.209 17:05, 30 June 2009 (UTC)
Actually... Edit
...I have seen that reply before. You also might have seen our talk pages, where I have been trying to discuss this maturely with MarioGalaxy2433g5. You might also have seen his statement of restoring the article with someone else's testimony. This was posted on his talk page. I have fulfilled his critera, which he stated to me on my page. He's not responding or restoring for that matter, which I think is because of a bias. I have met all his requests and he is ignoring mine. You can edit it, you're a helper. I'm not asking you to turn your back on him, I'm asking you to restore it, because that's what you're supposed to do. Or, if you can have him to just read the testimonies on his talk page maybe we can all have what we believe is right and want.
--76.95.66.209 19:02, 30 June 2009 (UTC)
Seriously..., Edit
...reading is a must. On the MarioGalaxy2433g5's talk page, I gave detailed accounts of what I saw. In addition to that, another user commented the same description. What's more I tested it, and in that history, because it was an untested rumor at that time, I asked it be tested by someone. I also asked MarioGalaxy2433g5 to test it himself, even giving him the instructions of how to do it. If two users saw the saw event in a game, who have never seen each other or talked to one another, well you just explain to me how that is.
But, since you are so sure it doesn't exist, try it, and, while your at it explain all of the wierd things that the other IP and I described on MarioGalaxy2433g5's talk page.
I've said this before to others, "just because you haven't seen it, doesn't mean it doesn't exist." Another reason your Google search brought no results, (and this could be understood as you didn't read), is that it is an hour into Survival Mode.
--76.95.66.209 20:42, 30 June 2009 (UTC)
Red Faction wiki: Page content shortenings. Edit
Most of the Content from the pages that I created and helped organize was deleted, and it took me a long time to make those pages too. The text was shortened in the Mines article, Text was: 'Mines is the second level of the game, it marks the start of the Red Faction-Ultor war Rebellion. Miners are Tired of there shifts, so they decide to revolt'. I had it exactly like this: (http://redfaction.wikia.com/index.php?title=Mines&diff=4326&oldid=3902). Now, it is all removed. Therefore, the user in question is Light Daxter. I dunno who he is or when he joined, I just know something is up with him shortening the text in my pages, thinking that the wiki is a low-ranked one and should have little text in pages. Someone needs to do something, I mean really. How am I suppose to organize a half-abandoned wiki with this guy shortening the Content in the good articles, the wiki needs more important pages like the levels and weapons, etc. The link above leads to his contributions.
Thanks for reviewing.--ATP2555 II 22:54, 30 June 2009 (UTC)
Dark Crusade Wikia Bg Colour Edit
Hey Richerd could please make my border green and and bg colour black please
I tried to sort it out but couldn't It kinda confused me
Thanks --User:TeriffiedToxic Brandy Bub 12:43, 3 July 2009 (UTC)
Richard you forgot a black background colour