Welcome to My Talk Page!
Its me, NC! Thank you for visiting my user and talk pages. If you came here by accident, then simply click the back button of your browser. If you need help from me, then just leave me a message. If your message is not answered yet, we possibly might be on different timezones, so you might have to wait overnight for me to answer the message. That's all!
Welcome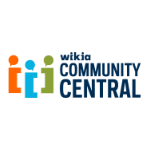 Welcome to Central Wikia, Nobody Cares!
We're a friendly community here; most of us are active on an individual wiki, and many of us are active on more than one.
If you're looking for help, a help wiki can be found here, and you're welcome to ask the community questions on the Community Central Forum. If you need assistance from a staff member, you can contact the Community Team using Special:Contact.
You can get live help from community members and staff in our IRC channel. There are also channels for larger Wikia and their communities. Here you can socialize and get to know your community!
If you have an idea for a new wiki, please create one! Check out our list of new wikis and see if any of them interest you. A directory of existing wikis is also available.
Finally, please keep an eye on the recent changes to see what the community is up to here.
Enjoy! -- Cizagna (Talk) 10:52, September 23, 2010
Wikia Tour
Hello. I hope your songpedia tour is working well. Let me know if there are any problems. I've had a bit of experience in that area. — Robin Patterson (Talk) 02:06, December 29, 2010 (UTC)
Adoption requests
I really don't see what the point in coloring my request was.--
Thomas
Michael
William
Patrick
Sales
13:16, January 9, 2011 (UTC)