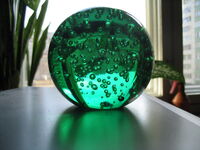 Did you know that a new wiki is created every 6 minutes? There are a ton of different wikis covering every possible topic, from A to Z and everything in between.
At Wikia, we try to provide tips and tricks that will work for most wikis, but every wiki has unique wants and needs. The Wikia staff doesn't have a crystal ball; we don't always know what information will help your wiki the most. That's why want to hear from experts like you!
What has really worked for your wiki? How do you get new editors? What do you do when trolls attack? Have you been successful at promoting your pages? Please share your stories of success and victory with the community by commenting below. Make sure to provide a link to your wiki so everyone can share your glory and learn from your experiences.
Do you want to get input about an issue on your wiki, or do you just need some unbiased opinions? If you feel like there are still things to improve on your wiki, now is a good time to seek help from other users. Ask your questions in the comments below, and again, make sure to include a link to your wiki.
Here are some other helpful resources:
The Wikia community thrives because users share and collaborate – don't be afraid to add your two cents to the conversation.
Want to stay up to date on the latest feature releases and news from Fandom?
Click here to follow the Fandom staff blog.
Interested in learning more about community management on Fandom?
Click here to view our community management blog.

Would you like insights on wiki building and usability?
Read through our Best Practices guides for keeping your community growing and healthy.
Want to get real-time access to fellow editors and staff?
Join our Official Discord server for registered editors!
Community content is available under
CC-BY-SA
unless otherwise noted.