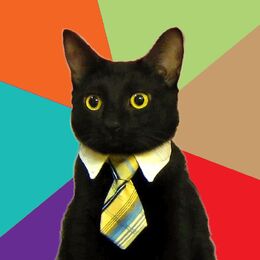 Greetings Wikians!
Today I'm excited to share with you a new event here at Community Central! Have you ever needed help creating the perfect wordmark or signature? Maybe you could use a few coding tips on how to improve your infoboxes or your wiki's .css. Can't find what you're looking for in a help article and just really need to talk to someone? Well, fear not for today we are introducing Wikia Office Hours!
Office Hours is an opportunity to ask Wikia staff and veteran community members for live help and advice on improving your wiki via our Chat feature. Similar to our Webinar series, we'll present a theme and host a conversation on that topic. We'll provide some discussion points and ideas a few days ahead of time and give you a chance to come up with any questions you may want to ask about the theme. Feel free to come prepared about specific questions and examples about your wiki.
For our first chat, we'll be discussing wiki design. We'll be around to offer advice on designing your wiki's wordmark, skin and main page layout. We already have a great variety of material on How to improve your wiki as well as How-To Videos and webinar recordings.
So how can you participate? Simply log in to Community Central Chat on Thursday, February 7th at 3PM PST to join in the conversation!
Who: You & Community Staff
What: Chatting about Wiki Design!
Where: Community Central Chat
When: Thursday, February 7th , 3PM PST (11pm UTC)
Can't make it to the chat? No worries! We'll be holding a follow-up discussion over on our Forum where you can even ask the Community Development Team out for help on your wiki's design. Feel free to come to the chat with any questions about design topics. We hope to see you all there! :)
How to get the most out of Wikia Office Hours
Come prepared with questions and examples. A great example would be "

I really want my main page to look like ___ wiki, how did they do it?" 

During that chat, try not to private message staff. Chances are, if you have a question, others may be interested in asking the same thing. Don't be upset if staff don't respond to your PM right away, as they'll be very busy trying to respond to everyone. 
Think your wiki is already awesome? Why not share the love and stop by to provide your own tips and tricks! 
Future Office Hours
Can't make our Office Hours this week? Our next session will be held on Thursday, Feburary 21st at 3 pm PST  on Infoboxes. 
Have a topic that you're itching to chat about? Let's hear all about it in the comments section below! 
Want to stay up to date on the latest feature releases and news from Fandom?
Click here to follow the Fandom staff blog.
Interested in learning more about community management on Fandom?
Click here to view our community management blog.

Would you like insights on wiki building and usability?
Read through our Best Practices guides for keeping your community growing and healthy.
Want to get real-time access to fellow editors and staff?
Join our Official Discord server for registered editors!