Happy 2013 everyone! Our "A Day in the Life" segment continues this year as we look at a day in the life of some our awesome VSTF members! We thought we would change up our regular format a bit and breakdown an average day of a few of our users from one of our awesome volunteer teams. Take a look!
What exactly is the VSTF?
You may see users floating around Wikia with the tag VSTF on their profiles. The VSTF, or Volunteer Spam Task Force is a group of Wikia users who volunteer to help keep Wikia free of spam and vandalism. You may see them on your wiki if you ever encounter a serious issue of spam or vandalism. In order keep wikis clean, they have been given an additional user right which allows them to detect, delete and block spam. While they are not official Wikia employees, they often work directly with the Community Support staff to ensure the site running clean and smoothly. In fact two members, Grunny and Rappy, have even gone on to be hired at Wikia.
A Typical Day
The VSTF have an arsenal of tools that they use to combat spam and vandalism. Did you know that when you report vandalism to the VSTF Wiki, it sends a message to one of their many IRC channels? Given that the team is made up of members from all over the world, there is almost always someone monitoring it. When someone files a report, it immediately pops up as an alert in the channel. A VSTF member will then take action as soon as they see the notification.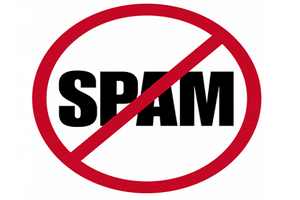 In his own words, KATANAGOD describes an average day:
"Well usually involves me either staying up all night doing random things while watching the IRC for Vandalism, If I do decide to sleep, I'll wake up in the morning and see if I can be of use. If nothing seems to require my immediate attention, then I'll go back to developing my game / Redditing. My days are so hectic, I'll end up spending either 1 hour to 5 hours looking around trying to find stuff fix/etc."
Callofduty4 also reflects on his average day:
"First off I like to quickly check up on any wikis that I am aware of that have had recent noticeable vandalism, then check the VSTF wiki to see if there are any reports that need attending too, and then, if I have time I sometimes sift through some reported spam wikis to check them, which involves checking if it's actually a spam wiki and if it is, blocking the founder. All the while I'm in Community Central Chat as well as the VSTF IRC channel, so i can respond to live reports quickly if I am at the computer at the time"
Do you have any advice for admins on protecting their wikis?
Callofduty4: The main piece of advice I have is to revert, block, ignore. If someone is vandalising or spamming a wiki, an admin should only ever block first, then revert the edits, and forget about the vandal. No need to "feed the troll", which is what the troll wants anyway . The less response trolls get the less likely they are to both a) annoy you and b) come back. Same goes for chat. A problem I've seen on some wikis is that users become anxious when they see a vandal and begin to make blogs about it. This is the type of behaviour that the vandal/troll wants to see, so it's extremely unhelpful.
KATANAGOD: My best advice to is to have an abuse filter set up correctly. (If you'd like to request one please let the VSTF know) Having the RecentChanges open in another tab always helps too.
What about advice for people interested in becoming part of the VSTF?
Rappy: My main advice is to stick out... simply help do what you see other VSTF members do. I typically tell users to hang out in IRC and see how the VSTF handles responses. They should also continue to report all instances of spam/vandalism to us -- even if they've already cleaned it up.
KATANAGOD: Help us out on the IRC and report wikis/Users/Etc whenever the chance arises. We need all the help we can get. #cvn-wikia and #wikia-vstf are great places to start.
Callofduty4: Show dedication both on your local wiki(s) and a willingness to help on a global level. As well as being knowledgeable about wikis in general.
You can always refer to the membership page on the VSTF Wiki for further information. Do you have any questions for the VSTF? Have an idea for who you'd like to see featured in "A Day in a Life?" Please let us know in the comments section below!
Want to stay up to date on the latest feature releases and news from Fandom?
Click here to follow the Fandom staff blog.
Interested in learning more about community management on Fandom?
Click here to view our community management blog.

Would you like insights on wiki building and usability?
Read through our Best Practices guides for keeping your community growing and healthy.
Want to get real-time access to fellow editors and staff?
Join our Official Discord server for registered editors!