Hey gang! (I am channeling my best inner MisterWoodhouse because he is on a much deserved vacation)
Today, I'm pleased to announce we've reached another milestone in the United Community Platform initiative, a minor technical tweak that has some big and exciting social ramifications. On wikis using the UCP, you will now begin to see some users referred to as members of the SOAP team.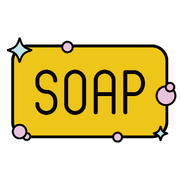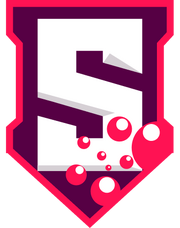 This is just a new, combined name for two groups familiar to our editors. The VSTF (Volunteer Spam Task Force) from Fandom and the GRASP (Gamepedia Rapid Anti-Spam Patrol) from Gamepedia have merged into one team. We decided to give the group a new name, since we didn't want to favor one platform's history over the other. All the members of the team came up with and voted on possible names and staff chose our favorite from the top contenders. That's how we ended up with SOAP - Spam Obliteration and Prevention. SOAP itself is a pretty good acronym for what the team does, which is keeping our network squeaky clean from harmful content.
We're very pleased to have reached this moment because it's another milestone in merging Fandom and Gamepedia together. GRASP and VSTF were the only volunteer groups that had overlapping responsibilities on the two platforms, so merging them together is another strong symbol of the growing unity between our userbases. GRASP and VSTF have been communicating with each other over the last two months as we prepared for the merge and I'm pleased to report everyone is working well together.
For those of you who may not be familiar with the historical groups and what they do, consider this blog a formal introduction. We're also going to touch on how the SOAP team is using new technologies to adapt and serve us all better.
Why Are Wikis Such Vandalism and Spam Targets?
While vandalism and spam often get lumped together - and our volunteer team works to clean up both - they have very different causes.
Vandalism is very much a social issue. In the context of an online community project, vandalism is deliberate attempt to damage the usefulness of content for other viewers. Our software, MediaWiki, allows anyone to edit, which can be a double edged sword. While it allows our community to create amazing things, it also means that people acting immaturely and churlishly don't have to work hard to try to cause damage to a wiki.
While the vast majority of contributions are good, the small fraction of bad edits have an outsized impact because the content is false (hurting community trust), defamatory and inflammatory (hurting community collaboration) and sometimes jarring (hurting your eyes). Imagine that, some people on the internet cause problems! That said, we estimate on any given day that only 1-2% of our edits fall under a form of vandalism.

Spam has a similar effect, but is a very technical issue. Fandom and Gamepedia wikis are constant spam targets because we have industry-leading SEO (search engine optimization). Most search engines, as part of their algorithm, discover and rank websites by how often they are linked to from other reputable websites. Spammers believe if they can slip a few links to their (often less than reputable) businesses on our sites, they will rank on Google and thus receive revenue.
Spam is inserted into our site in many ways. Often spammers just start up a wiki, leave a load of spam links on the home page and walk away. Sometimes they simply run a bot and post links to their website as an article comment on any wiki about a topic. My personal "favorite" sneaky way that people spam Fandom is to make a minor edit to a page and insert a spam link in the edit summary. It's unlikely you'll ever notice it, but search engines often crawl history pages so they get the boost anyway. Funny thing is we actually noindex the History namespace, so that it's not crawled by search engines, but most spammers just assume we have the same crawl patterns as other MediaWiki sites so they keep trying anyway.
Spam and vandalism can also be subjective. Roleplaying wikis may allow content socialization that would be considered vandalism to most canon-focused wikis. And wikis about famous brands may logically link to off-Fandom sites about their topic. For instance, the Mountain Dew Wiki links to a few Tumblrs and Facebook pages where Dew fans congregate. That's kosher - but if someone went and put a link to a Mountain Dew Tumblr on every single article, then that's clearly an attempt to spam. And for all you know, this very paragraph could be product placement for Mountain Dew? (It's not, but I blame the Liberty Brew can sitting on my desk for subliminally aiding in creating this hypothetical).
To avoid some of these gray areas, it's incredibly important that all communities work on clear, enforceable policies. Most active, well-moderated wikis can handle the occasional bad edit on their own. This help page details how you can handle this as a wiki admin.
Unfortunately, not all wikis can be well-moderated. And sometimes a particularly rough troll or spammer may do a large-scale attack on a wiki. That's where SOAP comes in.
Where Does SOAP Come In?
I was just about to get to that, you impatient H2!
The twenty-five members of our SOAP team were recruited after long stints as editors and administrators of some of our top wikis. In addition to their experience, they have a variety of tools that allow them to quickly analyze and clean up bad edits.
At any given time, at least half a dozen SOAP members are online and have something called the 'CVN' open. The CVN feed gets a raw dump of every single edit that goes through the Fandom network and then uses a variety of analysis to flag up edits that may be questionable.
The SOAP members will then use a number of restricted tools such as CheckUser or LookUpContribs to determine how widespread the spam or vandalism was. If it is limited to a single wiki, they can usually click a few buttons on some scripts the SOAP team wrote themselves to roll it back. Multi-wiki attacks require a little more time and analysis, but usually they can knock out an issue quickly. They even have a tool called "Global Nuke" - SOAP is not to be messed with!
Traditionally, the SOAP team does not get involved on wikis with active moderator teams - they respect the right of each community to handle their own vandalism since they have more domain knowledge about what is and is not vandalism and may have their own set of blocking policies.
But if your community specifically needs help or you see an issue that looks like it isn't being handled, they certainly are open to your reports. That's why we have the SOAP Wiki - you can go there, fill out a form in a few seconds, and put it on the SOAP team's radar. That wiki is highly monitored, so you should see a quick turnaround on your report.
Here at Fandom, we are incredibly proud of our SOAP team. These are some of our most trusted, experienced users and they are freely offering their precious time to keep your communities clean. It is a laborious and time consuming task - every wiki benefits from the investment these volunteers put into our network.
SOAP is Constantly Adapting
Our SOAP team features people from many countries and time zones which allows them to provide global coverage. You can meet all our current members at Help:SOAP. We have native speakers of Fandom's top-five languages represented as well as nine countries across the world. As other languages grow, we look for and recruit top editors there to join the team. It's just as important to us to keep our German, Portuguese or Italian language communities spam and vandalism free as our English ones.
Some members have been with the various precursors to the SOAP team for nearly ten years - some of our newest members joined just a few months ago. Some SOAP alumni have even stuck around and now I get to call them coworkers.
One particularly neat thing about this team is that when we have such tech-savvy volunteers, they often design and create their own powerful tools that benefit Fandom as a whole. I already alluded to how they write many of their own scripts to help make their tasks more efficient. Many of these over time have been adapted for general admin use and are available on our official Developers Wiki.
They've even recently started looking at using AI to identify additional bad edits the CVN feed might miss. The Cynthia project is based upon recent work done by the Wikimedia Foundation to use text and image adaptive analysis programs to learn and better identify problematic edits. These prediction models will help us learn and better proactively prevent spam and vandalism in the first place. Fandom is a place where some complex and ingenious ideas are written and enabled by our users (trust me, I've read a lot of your JavaScript over the years) - this is well reflected within the SOAP team.
Stay tuned to this blog as we continue to move forward with UCP migrations and milestones. We've got a few more announcements lined up this month.

Fandom Staff
Tim is the Director of Community Safety at FANDOM. You are likely to run into him hiking in some national park or at a racetrack. He pretends to not be pop-culture savvy, but he did once see a Star War. Long live the party parrot.
Want to stay up to date on the latest feature releases and news from Fandom?
Click here to follow the Fandom staff blog.
Interested in learning more about community management on Fandom?
Click here to view our community management blog.

Would you like insights on wiki building and usability?
Read through our Best Practices guides for keeping your community growing and healthy.
Want to get real-time access to fellow editors and staff?
Join our Official Discord server for registered editors!