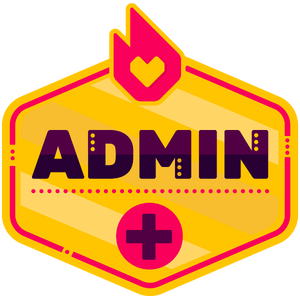 Today we're excited to officially launch Admin Plus, a new course specifically tailored to teaching and supporting admins. The series reviews three core foundations of helping to facilitate a wiki community on Fandom. These are Technical Foundations, Content Development, and Community Building.
Being an admin on a wiki community is an exciting and rewarding opportunity, one that naturally gives you skills and experience that are valuable in your day-to-day life, not just in the wiki world. As such, eligible admins who complete these courses will receive a badge highlighting their skills that they can use on professional development sites and social networks. Admins who complete all three courses will receive an "Ultra" A+ badge.
Admin Plus is available by following this link.
Why Admin Plus?
Fandom designed Admin Plus after various points of feedback from our community. While these hit on different themes, we began to see an opportunity to handle these ideas and requests in one large-scaled concept. This concept, in case you haven't guessed, became Admin Plus!
Admins have asked for help in understanding what it means to be a good admin. Our Community Safety team in recent years has focused and refined guidelines in order to better call out what behavior - from admins or regular users - is not permitted on our site. But what behaviors are healthy and should be encouraged? Admin Plus is specifically geared to highlight best practices and other "should do"s - not focus on "what not to do".
Admins have asked for guidance in how to discuss Fandom in their professional goals. Many of our users have put Fandom experience on their resume or other documents. This makes sense - while being an admin is not a job in the professional sense, it does involve building a lot of skills and take time. It is valuable experience that can make someone an ideal candidate. So Admin Plus, by working directly with a company that provides badges for professional development, allows our admins to talk about their Fandom experience in a way that should resonate with recruiters and companies.
Admins also have shown interest in continuing to receive virtual recognition for their hard work. We routinely use our User Research team to talk to our top contributors about what inspires and engages them on the network. On-site achievements are nice, but these are mostly geared towards people beginning their editing journey. We definitely want our long-term admins to feel appreciated for their efforts, so allowing them to enter and succeed in a program designed to highlight the best of the best is something we hope shows Fandom's continued commitment to you.
What Can I Expect to Learn In Admin Plus
Each course takes about 35-45 minutes to complete - you will be able to watch a recording of the course with a full script included below the video. In order to complete the course you will be asked to complete a short quiz! Don't worry, it's open notes!
Here's the syllabus for the three courses:
Technical Foundations - In this course, we will review the necessary technical functions needed to run a wiki community. A few topics we will cover include how to review edits to the wiki, how to block a user, how to use some of the Special Pages on the wiki, and plenty more. Fandom allows for all users, technically savvy or not, to dip their feet into creating a wiki and building a community via creator tools
Content Development - Written articles, uploaded images, categories, and more - it takes all of these things to create a beautiful resource for fans. In this course, we will review what SEO is & why it is important, how to write content for all fans, best practices for linking, using page protection, and plenty more.
Community Building - In this course, we will be talking about a wide range of topics focusing on building and overseeing a wiki community. A few topics we will cover are working with users from all different backgrounds and making sure they feel welcome, how to talk to users, how to handle difficult situations and when to escalate those situations to Fandom staff versus keeping them local, and plenty more.
Each video includes a keynote address from an expert in the topic being covered.
Our keynote speakers are:
Technical Foundations - Daniel Grunwell (Grunny!), our VP of Engineering
Content Development - Becky Westmoreland, our Director of SEO
Community Building - Jimmy Wales, founder of Wikipedia and co-founder of Fandom.
Who Is Eligible For Admin Plus Badges
We welcome all members of our community to watch these videos and learn how to best contribute to their communities.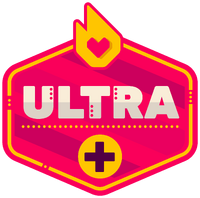 Please be aware that Fandom awards badges of completion only to admins who have served in an admin role for at least 90 days and manage wikis that are 100 pages or larger. While the background and information we cover here today is critical information, we believe a mix of this information and real-world adminning experience best qualify someone for recognition.
In order to deliver badges to our admins, Fandom has partnered with a third party site called Credly. The badges themselves, while having Fandom terminology and branding, will be hosted by Credly. In order to receive these badges, you will have to register with Credly when you receive an email invitation.
Credly also requires us to provide them your name, since these are badges that can be used for professional settings. As such, when an admin completes a course by finishing the end-of-course quiz, Fandom provides Credly with the name and email address you provide to us when taking the quiz. We do not pass over any other personal information about you to Credly. We chose Credly because of its reputation and safety, but we would still encourage all individuals to read Credly's Terms of Use and Privacy Policies upon registration.
In Conclusion
I am very excited to launch Admin Plus for our admins today. I have been a wiki admin myself for over half of my life now (oh no, I feel so old!) - being an admin has been a fulfilling and rewarding experience, one that I still deeply enjoy. When I log off of work, I am usually working with my own personal community.
Being a wiki admin led me to working at Fandom, growing a lot as a person, and I feel like I learned more about running a website than I did procuring my university Software Development degree.
While my experience may not match yours, I feel deep kinship and respect for all of you admins out there. This program was truly designed to help push you forward in both your online and offline lives.
This is a V1 Admin Plus program. We will continue to take your feedback, make courses bigger and better, and probably spin off a few more in the future. But for now, sharpen your virtual pencils, get ready to ace some quizzes, and earn yourself an A+

Fandom Staff
Tim is the Director of Community Safety at FANDOM. You are likely to run into him hiking in some national park or at a racetrack. He pretends to not be pop-culture savvy, but he did once see a Star War. Long live the party parrot.
Want to stay up to date on the latest feature releases and news from Fandom?
Click here to follow the Fandom staff blog.
Interested in learning more about community management on Fandom?
Click here to view our community management blog.

Would you like insights on wiki building and usability?
Read through our Best Practices guides for keeping your community growing and healthy.
Want to get real-time access to fellow editors and staff?
Join our Official Discord server for registered editors!