We'd like to thank you all for testing the new editor design — and wow, you submitted a lot of great feedback! More than 500 wikis activated the new editor, and we really enjoyed reading all of the comments on the original blog post and in Wikia Labs. Since it might be hard for you to dig through 800 comments, this is a quick update about the reported bugs we're working on and the areas we're reviewing.
Here are a couple of things that we've fixed; these are either live on the site or will be soon: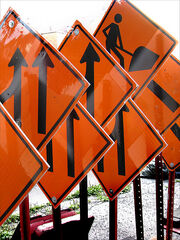 Broken redirect editing behavior
Category input issues on OSX
Confusing blog comment switch location
Template previews managing to disappear off the bottom of the window
LinkSuggest design
Here are some of the other updates we're working on:
Preview dialog tweaks
Low resolution behavior
Ensuring visual mode edit area matches article
Notification bar functionality
End of page design
Edit summaries
Basic support for those without JS enabled
Speed improvements
These are not comprehensive lists. If you've noticed something that isn't listed here and that hasn't come up in the previous blog post comments (we dare you to read them from start to end), we might already know about it — but if you don't think we're aware of an issue, feel free to let us know by commenting on the original post.
Thanks again for all of your comments. We will be working on the above lists (and more!) over the next couple of weeks. Once we are comfortable with these fixes, we'll continue the wider rollout across the site. Happy testing!
Community content is available under
CC-BY-SA
unless otherwise noted.