One of the most common questions we get on the community team is "How do I attract new users to my wiki?" Over the past couple of months we have provided some insights and tips on how to do that. But you might be wondering what the next steps are. It's time to start showing off! How? By creating some buzz and attracting media attention to your wiki, to draw in even more readers and further expand your reach.
Here are some helpful tips (from our own grassroots PR folks) on how to get journalists and bloggers to sit up and take notice of your wiki
1. Read up! If you read regularly from news sources on your topic, you'll become more familiar with some of the most influential writers in the space. Subscribe to feeds and newsletters and follow some of them on Twitter. You'll start seeing trends on what's popular and what journalists like to write about.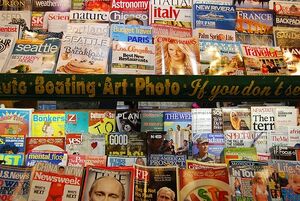 2. Participate. If there's one thing writers love, it's feeling like people actually care about what they write. So get involved with their content: retweet, comment on posts, even send a direct email if the story relates to your wiki and you want to introduce yourself. Many news blogs will appreciate it if you offer to write a guest post on a specific topic that's useful to users. If you offer to do this, its a good way to subtly promote your own wiki and initiatives.
3. Find your own "story." Once you've identified the right publications and who to contact, it's up to you to figure out the most compelling angle or story. The best angles are those that either have some surprising information, or a great human story. Think about some cool data you can share and the story that tells... or a fascinating anecdote about the people involved. (Extra points if you can combine both.)
4. Hook it into current events. Find a way to tie in the content of your wiki to what's going on in the news right now -- it's a surefire way to get journalists' attention, since they are all about breaking, real-time events.
5. Your wiki as a valuable resource. Coming up short on data, stories, or hooks? If your wiki is fairly large and comprehensive, you can always offer it up as the "the ultimate resource" on a particular subject. For instance, last week a newspaper in Kentucky reporting on an upcoming trivia night suggested to readers that they "brush up" on Harry Potter trivia before the event by checking out harrypotter.wikia.com for "useful facts and information on both the books and movies."
6. Use examples and images. If you're pitching a story, be descriptive (but not overly wordy) in your telling of it. If you're pitching your wiki as a resource, give an idea of both your breadth and depth of content by using number of articles, page views, and traffic to impress them with volume and examples of obscure, hard-to-find facts on the wiki to show depth. For data stories, use charts and graphs to make it easier to understand, and put big numbers in digestible form -- comparisons are always good.
7. Be courteous, but confident. When you contact journalists and bloggers, remember that they are probably busy getting their stories together and meeting deadlines. Use a professional tone and get right to the point. Follow up immediately if you hear back from them, and pay attention to detail in your response. They'll appreciate it.
Do you have experience growing and promoting your wiki, or has your wiki been lucky enough to get some press? If so, please share below. We would love to hear all about it!
Want to stay up to date on the latest feature releases and news from Fandom?
Click here to follow the Fandom staff blog.
Interested in learning more about community management on Fandom?
Click here to view our community management blog.

Would you like insights on wiki building and usability?
Read through our Best Practices guides for keeping your community growing and healthy.
Want to get real-time access to fellow editors and staff?
Join our Official Discord server for registered editors!
Community content is available under
CC-BY-SA
unless otherwise noted.