Hi all,
Part of my role here at Wikia is to help organize and manage the staff blog. As 2012 is upon us, I have been thinking a lot about what new posts we can bring to the blog that will be fun, interesting and enjoyable for the community. One of the great things about the Wikia blog is that you as readers get to comment, join in and have a larger conversation with us. We want to keep this conversation going.
In 2011 we started a number of blog post series, including
featured wikian
,
weekly technical updates
and
founder & admin advice
.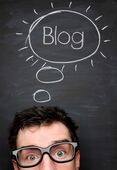 We want to continue with these kinds of features in 2012, as well as add new and interesting content to the blog.
Yesterday our team got together to brainstorm new and interesting topics. Here are some of the ideas we came up with: more indepth technical posts, interviews with Wikia staff, wiki shortcuts, tips & tricks such as how to use magic words, and much more!
So in keeping with what this blog is about we wanted to ask you, the community, to share with us what you would like to see here.
All ideas are welcome! If you know of great blogs on your wiki that should be resurfaced here or know of other sites that have a great blog - please share those with us as well.
We're going to use your extra feedback to make sure the staff blog is both useful and unique for our readers. So dive in to the comments and let us know what you would like to see!
Want to stay up to date on the latest feature releases and news from Fandom?
Click here to follow the Fandom staff blog.
Interested in learning more about community management on Fandom?
Click here to view our community management blog.

Would you like insights on wiki building and usability?
Read through our Best Practices guides for keeping your community growing and healthy.
Want to get real-time access to fellow editors and staff?
Join our Official Discord server for registered editors!
Community content is available under
CC-BY-SA
unless otherwise noted.