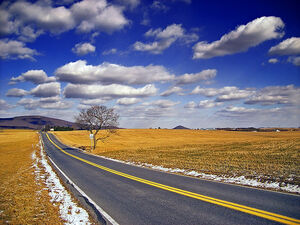 Wikia's growing quickly. Each month, we're getting 33 million visitors from around the world, and have a total of 2 million registered users. Across Wikia, there are some 4 million pages of content, in over 130,000 communities. That's a whopping 30% increase in user activity from last year. This is all thanks to you -- dedicated Wikia users. Your passion and knowledge helps drive this incredible growth, and we think that's awesome!

We've added new features that make wikis easier to start, simpler to edit, and more fun to use. The rich text editor allows anyone to contribute to a wiki even with limited knowledge of wikitext. Facebook Connect makes it easier for people to log in, contribute, and share their favorite content. And while it used to take days to get your own wiki -- now it just takes 20 seconds.

But we want to make Wikia even better! We love being the best place for gaming and entertainment information, but our goal is to be a place that attracts the widest possible range of people to read, write, and connect. Wouldn't it be cool if everyone knew what a "wiki" was? And you didn't have to use "Wikipedia" to explain? We plan to get there by making Wikia the most fun way to build a website with your friends.

We've nabbed some great web talent including experts in user experience, visual designers, front-end engineers, and community advocates, from the most community-focused companies out there. We're using their experience along with a ton of feedback from user testing and brand surveys to create a bigger and broader Wikia.

Here's where we're going:
A fresh look. A clear layout with improvements to the reading experience so more people can enjoy the amazing rich content created by Wikia's communities.
Increased discoverability. Introducing visitors to rich new content and making it easier to find and explore new topics.
Easier customization tools. We want everyone to be able to make beautiful wikis -- not just those who know CSS and JavaScript.

What's next? We're brimming over with awesome ideas and we're eager to put them into action. So over the next few weeks, we'll be heads down sketching out possible new looks for Wikia and working on new functionality. We know this post may raise more questions than it answers, but we're very excited about what's next and wanted to let you know. Stay tuned!
Want to stay up to date on the latest feature releases and news from Fandom?
Click here to follow the Fandom staff blog.
Interested in learning more about community management on Fandom?
Click here to view our community management blog.

Would you like insights on wiki building and usability?
Read through our Best Practices guides for keeping your community growing and healthy.
Want to get real-time access to fellow editors and staff?
Join our Official Discord server for registered editors!
Community content is available under
CC-BY-SA
unless otherwise noted.