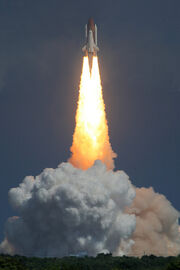 Over the past few months, we've been working to improve the editing experience on Wikia by redesigning the skin of the edit page. After lots of bug spotting, fixing and tweaking, we are excited to announce that it is now ready for further rollout across Wikia. On Wednesday, August 31 September 7th, the new editor skin will be released on all wikis.
We want to offer a big thanks for all of your bug reports. During this development process your reports helped us identify lots of edge cases, especially specialized messages and unique wiki setups, browser issues (yes we so love IE), as well as other tweaks. It is important to note that this release is not the end of development on the editor, and we will continue to list the major bug fixes and tweaks on the weekly technical update as they are identified and fixed.
As we continue to develop the editor, we are still considering many other suggestions, such as further updated category module (initial improvements coming on wednesday), improved notifications, and dark wiki tweaks. Next we will be improving loading speed along with investigating a visual mode spell checker!
Thanks again for all your great feedback — and please continue to provide further suggestions (and any bug reports) below.
Update - August 30
Quick update on a few things we are currently investigating. These bugs will likely not be fixed before tomorrow's release but we are actively working on them.
Opening links in a new tab with Ctrl+click from preview does not work. However, using the right-click context menu does work as expected and can be used while we resolve this.
Custom CSS backgrounds that use the body tag will pull the image into the editing window (which can make it tricky to see your edits). If you use this tag in your custom CSS, please adjust it to body.mediawiki (and try and avoid !important declarations), so it stays just on the background. Backgrounds set via the Theme Designer are not affected.
For tomorrow's sitewide release we will also be pushing the following bug fixes:
Removal of the extra scrollbar that appeared when editing with visual mode switched off.
Chrome users will no longer see the annoying 'paste' dialog in the visual editor - we are trying a different method of fixing the core issue that is far less, well, annoying.
Update - August 31st
With the release of this week's code update, we pushed the planned fixes listed above and identified a few new issues (thanks for the reports, as always). In order to allow our technical team to properly fix the identified bugs, we are delaying the new editor sitewide release to next Wednesday September 7th. An additional high priority bug we are currently working on:
If you have visual mode disabled in your preferences, the Category module on the right rail sporadically does not allow you to see, add or remove categories. We are working to identify when and why this occurs only occasionally and will push a fix as soon as possible.

Update September 1: A fix for this has been pushed live to the site so the category module should be working as designed.
Thanks for your patience as we roll out the new editor. Please continue to post bug reports below.
Update - September 7
The new editor is now sitewide across Wikia. Along with this release we have fixed the following:
A scrollbar will appear in the right rail whenever its content is longer than your browser window. Apart from being a general request, this also fixes an issue in Chrome with the 'page down' key.
The template namespace will never show the category module (as templates often use complex category coding).
And a quick item to highlight from recent feedback, that we plan to work on:
When in source mode, we will add text to the category module to indicate to users where to type category text, as this has been indicated as currently a little confusing.
Update - September 9
For those looking to update the template module list, it comes from

MediaWiki:Editor-template-list

- feel free to customize on a per-wiki basis. (We are planning further work on this module in future)
See also recent staff comments below - especially the general pre-weekend update and bug fixes update.
Want to stay up to date on the latest feature releases and news from Fandom?
Click here to follow the Fandom staff blog.
Interested in learning more about community management on Fandom?
Click here to view our community management blog.

Would you like insights on wiki building and usability?
Read through our Best Practices guides for keeping your community growing and healthy.
Want to get real-time access to fellow editors and staff?
Join our Official Discord server for registered editors!