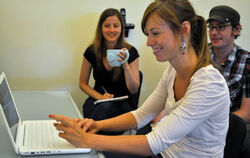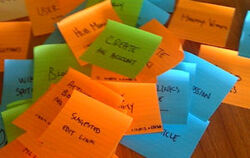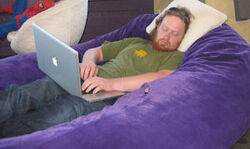 There's been a lot going on in the Wikia offices as we continue down the path towards a better user experience -- and we wanted to talk you through some of the processes we've been using to get there.
The first step was to identify areas in which Wikia could use improvement. In other words, what are users' biggest frustrations? What are our own? To find out, we used the following sources:
User testing. We looked at all sorts of behavioral data, such as navigational trends (i.e., entrance & departure points) and amount of time spent on wikis. Our product team conducted user testing sessions to gather even more data about how people interact with Wikia. We hear from many heavy users on the blog, but we also wanted to be sure to hear the voices of those that don't talk to us -- new users, readers and anons.
Common issues. We've been taking note of the most common questions asked by both new users and long-time wiki founders and administrators, and have identified the biggest pain points of all groups.
Direct requests from the community. Wikians know what they want -- and are not afraid to ask for it! We have been collecting user feedback on new looks, features, and functionality.
Once we gathered this data, teams from Product, User Experience, Design, Engineering and Community met over several weeks to brainstorm solutions. It was truly a group effort, with everyone pitching in to develop flow charts, diagrams and sketches of ways to make Wikia easier and more fun. For the last few weeks, our conference rooms in San Francisco and Poland have been collage of overflowing whiteboards, post-it note rainbows, pizza boxes, coffee cups and the occasional sprawled body of a very tired engineer.
Here's where we're headed:
A cleaner user interface. A new look and feel that's fresh, modern, and some might even say downright sleek. With a clear, easy-to-understand interface, we feel confident that more people will be attracted to Wikia sites, and enjoy a higher quality reading and editing experience.
Better organization of features. Did you know that Search, Random Page, and Recent Changes are the most frequently clicked links across all 130,000 wikis? This was one of our insights from user behavior analysis. During our brainstorming sessions, we thought long and hard about the best place to put the most popular Wikia features for better, easier access for all users.
Showcase the amazing community activity. One of our big goals is to make the interactive nature of wikis more apparent to everyone. To do this, we're going to highlight user activity and better integrate social sharing into wikis to help visitors see Wikia for what it is -- vibrant, passionate communities.
So what's next? We've worked these design elements into a set of prototypes, and we're elbow-deep in code as we bring these ideas to life. Beta testing will be coming soon, and we will be looking to the community for help. To be the first to know when the application process starts, follow the staff blog -- we'll be posting that announcement here.
Want to stay up to date on the latest feature releases and news from Fandom?
Click here to follow the Fandom staff blog.
Interested in learning more about community management on Fandom?
Click here to view our community management blog.

Would you like insights on wiki building and usability?
Read through our Best Practices guides for keeping your community growing and healthy.
Want to get real-time access to fellow editors and staff?
Join our Official Discord server for registered editors!