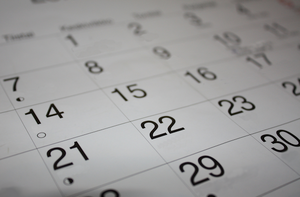 We're getting close to the end of the private beta, and the public beta -- which involves the new look being tested on five wikis -- began last week. This has been a very useful process and we are still gathering feedback and bug reports from all testing groups. We will update you here on what we learned from the beta testing once it's complete.
Timeline
The next step is to slowly but surely move all wikis over to the new skin. While there may be some tweaks, the projected schedule is below so that you know what to expect over the coming weeks.
October 6, 2010

The new look will continue to be default for logged-out users on the beta wikis
All logged in users will be able to "switch on" the new look for themselves on any wiki they visit.
All new wikis created will automatically use the new look.
Every wiki in the Wikia Lifestyle Hub will showcase the new look.

October 20, 2010

All users will see the new look on every wiki.
Logged in users will have the temporary option of viewing and editing wikis in Monaco.

November 3, 2010

The option to use Monaco will be removed.
Transitioning to the New Look
We know you've put a lot of work into making your wikis look great in Monaco, so we've worked on our end to minimize the amount of effort needed for you to move to the new look. Still, there are some things you'll want to do in order for your wiki to look its best in the new skin. We strongly encourage you to use our Wiki Transition Guide to make this process as smooth and seamless as possible.
Starting tomorrow, our new theme designer tool will be available to all beta testers, and will be released to everyone during the first stage of sitewide roll-out on October 6th. This gives you time to experiment with different themes and chat with your community about what looks best before all visitors see your wiki in the new look.
We know that many of you are Wikia experts, and have a ton of experience to share with newer users, who may need more help with the transition. To tap all your knowledge, we will soon be setting up a page where users can request and provide help on the transition.
Terms of Use
In keeping with the goals of the new look, our Terms of Use have been updated as well. Admins will no longer be able to completely remove core features for all users by using custom CSS or JavaScript. This is to protect the universal layout and functionality of every wiki on Wikia and ensure that users have access to all of the features available in the new design. Remember, these new terms only apply to the CSS of the wiki as a whole -- they don't apply to your personal pages.
To give a few practical examples of what this means: It's not permitted to remove the right sidebar modules, blogs, and image attribution or add a banner that shifts the entire content area down the page, or alter the fixed width. You can still personalize your wiki with different colors and themes, add large, standout images to the wiki background, create styled templates and tables within the content area. There are plenty of ways to be creative! While these terms will limit what you can do to the overall layout, creativity is still an essential part of Wikia.
We've come a long way since we started this move to the new look, and we are nearly there! This next month or so is an important transition time, and we'll all be working hard to make sure it goes as smoothly as possible.
---
Update: Thanks for all the comments everyone. We are looking through them again now, and will add some more replies. We've also just posted a new blog post, which should answer some of your questions.
There seem to be quite a few comments here that are people just saying "hi", or trying to increase the comment count without adding anything useful. This makes it more difficult for everyone to follow the conversation, so please don't do that. Thanks.
---
Update: For international migration, please be aware of the following dates.
November 3, 2010

All users will see the new look on every wiki (es and de users switch earlier with en together)
Logged in users will have the temporary option of viewing and editing wikis in Monaco.

November 10, 2010

The option to use Monaco will be removed.
Want to stay up to date on the latest feature releases and news from Fandom?
Click here to follow the Fandom staff blog.
Interested in learning more about community management on Fandom?
Click here to view our community management blog.

Would you like insights on wiki building and usability?
Read through our Best Practices guides for keeping your community growing and healthy.
Want to get real-time access to fellow editors and staff?
Join our Official Discord server for registered editors!