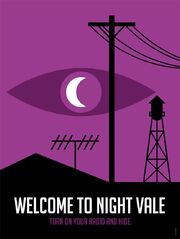 Hello, Wikians!
Most active communities have a growing list of wanted pages and numerous articles that could be improved. With so much on our to do lists, how do we even begin to prioritize?
In this post I'm sharing a couple of simple tools that are ideal for quick keyword research. Figuring out what searchers are searching can focus our creative efforts on the topics people are most curious about and help us gain more readers and contributors through prime placement in organic search results.
Those who hear about Search Engine Optimization for the first time often guess that it has something to do with keywords—and for good reason! Keywords are the words or phrases that a user enters into a search engine, and both search algorithms and the broader science of information retrieval are built around keywords.
I will be researching citizens from the desert community of Night Vale in these examples, but the process is the same no matter the topic.
Google Trends
The Explore section of Google Trends can be used to compare the interest in related search terms over time, investigate the cause of seasonal trends, and conduct global and regional searches.
Google Trends can help you decide which articles to create or edit because can compare organic interest across multiple search terms. Note that numbers on these graphs are relative, not absolute. 100 does not mean there was 100 searches; rather, it marks the peak search volume during the selected time period.
Hiram has not been a major character since the end of the mayoral race, so in this example the decline in search volume for "actual five-headed dragon Hirmam McDaniels" corresponds to the plot of the podcast. Search trends indicate that I should prioritize updates to the article about station pet Khoshekh instead.
Sometimes the reasons for a spike or decline in search volume make sense, but other times these changes can be a complete puzzle. Can't think of a movie trailer or game release that could have impacted search traffic?
Use Google Trends to search for just one search term and check the News headlines box above the graph. You should be able to hover over the letters in the graph to see some of the stories that influenced search volume during the time period selected.
Google Search Suggest
Google Search Suggest is the simplest of the available keyword research tools—just open Google in a private or incognito browser and start typing! The words and phrases that auto-populate have at least some search volume, so relevant results might be worth targeting.
Suppose I want to expand upon the existing article about Carlos the Scientist and decide to use Google Search Suggest. The keyword phrases (sometimes called long tail keywords) that I find could reveal areas to add or edit.
Tips
Google users can add search operators to get additional results. Use an asterisk (*) or an underscore (_) as a wildcard before the search term, or include an underscore in the middle of a query to see more suggestions.
Grammar counts! Change the phrasing of your query to find more options.
Both of these tools are simple to use but can provide some fascinating insights. The usage and placement of keywords are not the only elements search engines consider, but they are critical to SEO success.
I love to chat about keyword research and content strategies, so feel free to ask questions and suggest topics for future blog posts in the comments or on my message wall.