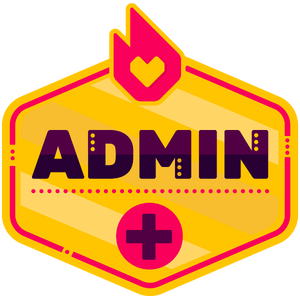 It has been awesome to see the excitement surrounding the announcements we made at Community Connect, and I am excited to give you some details about one of these new experiences: Admin+! (Or A+, if you're fancy.)
Throughout Community Central, we have plenty of guidelines and policies on what not to do as an admin - don't overprotect pages, don't act as the owner of a wiki, don't play favorites, etc. We hope that these guidelines and policies have helped you facilitate a wiki and community, but we know that this doesn't answer the other half of the question - what does it take to be a good admin?
This is a question we have received from users for years now, and honestly, it is great to hear because it shows how much you care about the communities you put so much effort and passion into! (We already knew that, but it is still cool!)
In addition to this, we often see admins put their wiki and community experience on resumes and social media like LinkedIn. We understand that you put so much effort in the wikis you help, and we know that specific skills are needed to do so, so we asked ourselves another question: how can we create opportunities for admins to show their experience managing wiki communities to the non-wiki world?
We have been wanting to help answer these questions for a while, and now we can with A+.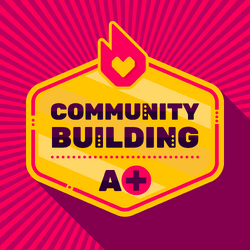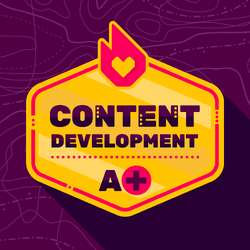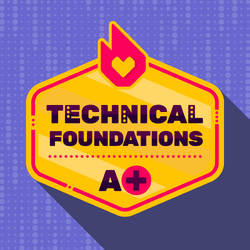 What is Admin+?
A+ is our brand new admin certification, which we officially launched at Community Connect. It's made up of three online courses for eligible admins to take: Technical Foundations, Content Development, and Community Building. Admins will be able to take one, two, or all three courses. After completing one of the courses, participants will receive a badge from our third-party badging partner to show off on social media, resumes, or wherever you would like. The badge will not only show that you completed the course, but it will also show others what was involved in the course and what skills were reviewed.
If you take all three courses, you'll get an extra Ultra+ badge, too!
The courses will be voluntary, so you can decide to take them or not, and they will be free. No homework, either!
The Technical Foundations will focus on, well, technical foundations! It will talk about how to run a wiki for the technical perspective of things with information on using Special Pages, basic moderation functions, using Theme Designer, and more. Content Development will focus more on article content and what that means for SEO (along with what SEO is!). Finally, Community Building will talk about how to build and foster a healthy community that is safe for all fans. (Community Connect goers got a sneak peek at the Community Building course already!)
Each course was designed with help from content experts in each field - we wanted to make sure we knew what we were talking about!
Basing A+ on Your Feedback
The launch of A+ was based heavily on feedback that we've received from the community. Earlier today, JP spoke in her blog about the launch of Fandom Stars how that program was based on our surveys of users to learn about rewards and recognition on Fandom. There were pieces of feedback in those surveys that helped inform the creation of A+, including:
Showing off skills. Editors told us that they're interested in showing off their skills, certifications, areas of expertise, and ways that they can help other users. In fact, the survey said this was the second most interesting idea for community leaders in terms of how they want to be recognized on Fandom.
Mentorship. Mentorship is going to be a big part of Fandom Stars, and it's something editors said could be very helpful to the community at large. They suggested that we create programs where admins and editors with particular skills can help newer users, and A+ is another step in providing those skills to Stars and non-Stars alike as we build even more mentorship opportunities into the Fandom experience.
Showing off your Fandom skills on resumes, LinkedIn, and other social media has also been something editors have asked us for guidance on for years. There's a whole wide range of skills you've all picked up in working with on your wikis: content building, coding, community management, social media management, and more, but it's always been tricky to translate that into professional development opportunities. A+ was designed to meet that need and act on that thoughtful community feedback.
The Future
As we are still working on the courses and figuring out specifics, I am not able to give too many details yet. We will have more information on who is eligible to take the courses and receive badges, when the courses will make their debut, and more soon.
Once A+ officially launches, we will use feedback from course takers on what could be improved or added. Our biggest hope is that this program helps admins establish wikis where fans can be fans in a safe and happy environment. To do this, we will want to hear your thoughts!
Plus, who knows? Depending on that feedback, we might see a fourth or fifth course down the line!

Fandom Staff
Hi there! I'm Jenny, one of the Community Managers on the Safety team here at Fandom. I'm a big fan of anime (check out my profile to see what series I'm into) and Japanese comedians/owarai. I also like going to Starbucks and pretending I'm cool with my iced chai latte.