I'm in love with MediaWiki, the software we use to build wikis, but to tell the truth, I've never been able to fall in love with talk pages. Blank pages provide unlimited opportunities for writing awesome, in-depth articles; however, those same pages lack functionality for engaging multiple users in conversation. My Wikia cohorts and I are currently thinking about how to improve the talk pages — here's where we are:
Talk pages work perfectly if everyone knows about them, and agrees on how to use them. But Wikia is not a closed community — we have more than 2.9 million registered editors, and a new account is created every minute. Editors can join any of our 250,000+ wikis, and each community has different rules and procedures for using talk pages.
Since 2007, talk pages have consistently been the most frustrating aspect of the wiki I administer, Scrubs Wiki. A lot of visitors left suggestions or ideas, and unfortunately some fell between the cracks. I follow pages and use tools like Wiki Activity, but I still miss a few messages. In my book, this is a big problem.
Here is my "wish list" for changes to talk pages, specifically user talk pages. These changes would make it easier for everyone to keep track of conversations, and would give new editors guidance on how to join or start a conversation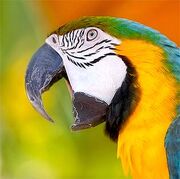 Notification when I get a response. I want to receive notifications for a single message, not the whole page. Following a talk page isn't useful and it doesn't provide the detail that I want, especially on a particularly active talk page.
Clarity of where to respond to a message. On some wikis I respond under the original message, but on others, I reply on the author's page. Sometimes, to make sure the user receives the message, I double up and write to them in both places.
Automatic signatures. I've seen a need for this on countless wikis, so I'm guessing it's a problem for others too. I've been editing for over four years, and even I occasionally forget to add my signature.
At Wikia, we've already started brainstorming ways to tackle these issues and other problems. We're focusing on how to maintain functionality on talk pages while making them easier to use. But we'd love to get some feedback from you. How do you deal with the aforementioned frustrations? Do you have a "wish list" of changes to talk pages? If you have any suggestions for us, please leave a comment below.
Want to stay up to date on the latest feature releases and news from Fandom?
Click here to follow the Fandom staff blog.
Interested in learning more about community management on Fandom?
Click here to view our community management blog.

Would you like insights on wiki building and usability?
Read through our Best Practices guides for keeping your community growing and healthy.
Want to get real-time access to fellow editors and staff?
Join our Official Discord server for registered editors!
Community content is available under
CC-BY-SA
unless otherwise noted.