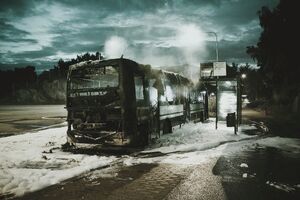 You're editing a wiki that you've edited every day for many months, and you love the progress and the accomplishments you have done for your wiki. It always feels like a job well done when you fill out a section that's been empty for three weeks, or when you've finally gotten through all of your Discussions reports. 
However, sometimes the pressure of working on your wiki starts to build, or you lose patience with your readers and editors. You feel like the task of categorising 10,000 items for an RPG wiki is too overwhelming. It's usually time to step back and take a wikibreak!
Here's some tips to balance the time you spend on your wiki so that you don't work yourself out.
Take a break, work less
If you've overworked yourself over the last few days on your wiki, take a break, do something else! Stepping out of the online world and focusing on life is what all of us need every once in a while. The work you usually do on your wiki isn't critical (unless there's a show or game release coming soon), so taking a short week or month break from everything won't hurt in the long term. Trusting and letting other admins run the show is always a plus.
If you're still craving to edit pages, you can always go through other wikis and make smaller edits on new wikis. Tired of doing all the maintenance tasks on your wiki? I've made many smaller edits reverting vandalism or just adding a small bit of trivia or information to all sorts of different wikis I've never looked at before. You can do the same, and most communities appreciate all the help they get.
Write up a to do list! The easiest way to do less work is to let others help you out. This list should be a list of actionables — tell people what to create, what's missing, and what you want to make the wiki better. If you're just starting out, it's helpful to define a scope to make viewers understand what your community is about, so that they know what articles to create. 
If your wiki is a pretty large one, you can start using templates as well to let people know which pages need updates. Want to update a particularly low quality page, but don't have the time? Place a stub template (to say it's short) or a 'cleanup' template to let people know that the page needs everyone's help.
If you're a big wiki, you can also throw together a to do list in your wiki's Special:Community page. Here's a few great to-dos around FANDOM:
Get a script to do the work
There's a whole bunch of scripts made just to make your life easier at the Dev Wiki (FANDOM Open Source Library). Here's a couple awesome ones:
Have any must-have scripts? List them in the comments!
You can do it!
Maintaining your wiki's quality and content is a tough job - and it's underappreciated. Share your work with people! When you've done a lot of work, tell people! If you've finally redesigned your wiki's front page, share it here on a Community Central blog, or make an announcement on your wiki's Forums or Discussions. If your wiki is at a stage where you want to open it to a wider audience, you can also follow these tips to promote your wiki.
Community content is available under
CC-BY-SA
unless otherwise noted.