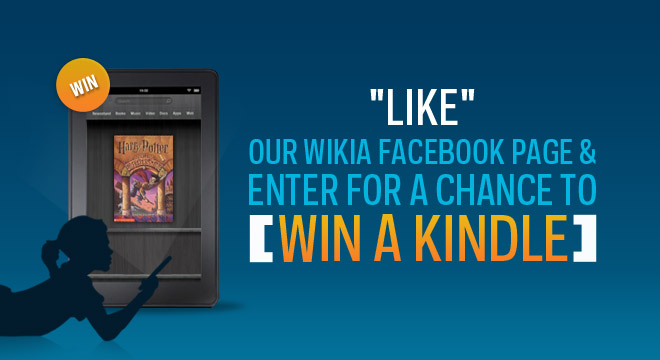 The train is leaving Platform Nine and Three-Quarters! It's time to return to Hogwarts -- time to take flight on broomsticks and relive the magic of Harry Potter with Wikia. Wikia Entertainment is partnering with the Harry Potter Wiki to launch our new Wikia Book Club. Why a book club? Because even if you've read the books, watched the movies, bought the merchandise - nothing compares to talking, sharing and remembering the great characters and story lines with other knowledgeable Wikians.
The first book we'll be reading is "Harry Potter and the Sorcerer's Stone" (Harry Potter and the Philosopher's Stone). The admins of the Harry Potter Wiki are thrilled to share their passion with us and the other Wikia Book Club participants. Our hope is that we all read together, whether it's your first or fifth time, to discover new amazing aspects of this series. Next week we'll announce where to read up to in the book and the date of our first live chat to discuss in depth details only found on Wikia (provided by the experts from the Harry Potter Wiki).
How excited are we to launch this book club? Well, enough to give away a FREE Amazon Kindle Fire WITH a one-year subscription to Amazon Prime membership. This way you get access to the new Amazon Lending Library and can read along with us from ANYWHERE in the world (as long as it's not Knockturn Alley.) Plus, starting June 19th, an Amazon Prime membership will allow you to borrow Harry Potter and the Sorcerer's Stone for free (and all of the other Harry Potter titles too, available in five languages).
To enter for a chance to win your very own Kindle Fire, Like our Wikia Facebook Page and/or share this blog post with your friends from our Wikia Facebook Page (so we know who shared it). Liking our Wikia Facebook page is your entry into our contest - sharing our blog on Facebook directly from our Facebook page gains you additional entries. (Yes, you can share the post multiple days and we'll count one share per day as an added entry.)
This is your chance to learn more about your favorite character or that one spell you couldn't pronounce; (wait, so is Accio pronounced AK-ee-o or A-see-o ?). Let us know below if you can join, or what book title you might like to see in the book club in the future. The winner will be announced on June 25th
Our Kindle Fire and Amazon Prime Membership Giveaway is for US and UK residents only.
If you have already "Liked" our Facebook Page - you can enter our giveaway by sharing this blog from our Wikia Facebook Page.
Check out the Official Rules
Want to stay up to date on the latest feature releases and news from Fandom?
Click here to follow the Fandom staff blog.
Interested in learning more about community management on Fandom?
Click here to view our community management blog.

Would you like insights on wiki building and usability?
Read through our Best Practices guides for keeping your community growing and healthy.
Want to get real-time access to fellow editors and staff?
Join our Official Discord server for registered editors!
Community content is available under
CC-BY-SA
unless otherwise noted.