Hey gang!
Today is Meeting Day, the unofficial Parks & Recreation holiday marking the time that April Ludgate forgot March 31st actually existed and rescheduled all of Ron Swanson's meetings for that date.
Ron had 93 meetings scheduled, which coincidentally is about 20 meetings fewer than Brandon Rhea has on a given day :)
In the spirit of large numbers which make the day special (and in keeping with tradition), we're going to explore some cool community data right after I recap some BIG news from this month of March.
More is More
At the beginning of March, we held Community Connect 2021, an all-virtual conference of Fandom staff and editors to go over what we have in store for Fandom in 2021 and beyond. Our overriding theme is that More is More. More transparency from us, more features for you, more work to get your wikis to more users, more editor tools, more options for engagement, more accountability, and more community programming.
The big reveal of that event was the all-new unified desktop skin, which we're calling FandomDesktop. It will replace both Oasis and Hydra with the best features of both as well as some brand new things.
The reception and feedback received for the reveal were both fantastic. I cannot overstate how great it was to put the future of Fandom in front of a wider audience for the first time. We took a couple of weeks to work through some of the feedback we received and, last week, pushed FandomDesktop's reveal even wider with a really, REALLY long blog introducing the design.
If you haven't read that blog yet, please make it a point to do so. There's a lot in there, from more viewing options for both logged-out and logged-in users (including an Ultrawide View that's even wider than Hydra!), to native Light and Dark theme support, to the more tools at your fingertips in an article page than ever before. We'll have more opportunities for you to learn EVEN more about FandomDesktop as we get closer to you going hands-on with the new design during our opt-in period later this spring. Existing wiki migrations will happen this summer.
Oh… and a native Maps tool is coming! More on that soon :)
Wiki Rules and Blocking
While it was officially announced in February, the big banner announcing the Wiki Rules and Blocking Policy to a wider audience went up in March and the policy goes fully into effect tomorrow, so it's worth noting again.
Make sure your wikis have clearly defined, fair rules and that your blocks are only for violating those rules or Fandom global policies, like Terms of Use. Starting tomorrow, we'll begin accepting appeals for what editors believe to be unfair blocks. Staff and Wiki Representatives will be reviewing the blocks to understand if they were valid or not. We'll be using these reviews as opportunities to make sure wikis have great rules that set clear expectations for behavior within their communities. Only patterns of clear abuse will be actioned with discipline. Note that this policy is not retroactive and blocks made before its announcement are not reviewable. Blocks made between the announcement and effective date are reviewable in extreme circumstances.
Smash the bugs!
While we stepped back to iterate through early feedback on FandomDesktop, we pulled all of our platform engineering teams off of working on the new design and started a MASSIVE triage of all the non-critical bugs we had in the backlog. Over 2 weeks, we squashed 206 "quality of life" bugs and did the necessary work to better document remaining bugs in the backlog.
Going forward, every development sprint will have capacity set aside for addressing some of these remaining bugs while also working on new features, new designs, and improvements for existing features.
Breakdowns for our two weeks of bug fixes can be found here and here (the second one has a Corgi with a cool name and some bad jokes).
Domain Migration
As of this week, domain migration for Fandom and Gamepedia conflicts has completed. We still have some tweaks to do with specific communities, but all Gamepedia wikis are now on Fandom domains. I'd like to thank all the community members who worked with us to resolve these conflicts.
I'd also like to especially recognize the hard work of MarkusRost, who left the Wiki Representative team this past month. Markus has been a fantastic editor and admin for years and years. He was recognized as Gamepedia's inaugural Editor of the Year in 2018 before joining the Wiki Manager team. His work on the unification of the Minecraft communities, leading up to the successful Crossover of the English Minecraft wikis last month was incredible, removing the conflict for those wikis on the domain migration front. We wish him the best of luck as he takes a new job. Enjoy some cookies, Markus. You've earned them.
Data Time!
Potential Spoilers for The Falcon and the Winter Soldier follow. Read at your own risk.
The Mother of all Mother Boxes
With the release of the #SnyderCut of Justice League, a $70 million project that came at the end of the most successful Twitter lobbying campaign of all time, the DC Extended Universe wiki was the #1 trending community on the platform during the release weekend.
Big bad Darkseid had a 573% pageview jump from the time of the film's original 2017 release.
The first four days after release had 53% more pageviews on overall DC wiki than the first four of the 2017 release and a 62% increase for the DCEU wiki.
The top wiki page for DCEU was the Anti-Life Equation
For our Honest Trailers video on Zach Snyder's Justice League, click here.
In Memorium
Hot Wheels fans remembered the life and legacy of Ryu Asada, one of the brand's most prolific designers. His page jumped 9,941% since passing away last week, to an all time high of 25,000 views. The category page listing all of his designs jumped 64,585% since his passing as fans check which of their favorite cars he had a hand in designing. If you've enjoyed Hot Wheels since 2004, odds are good that you owe some of your fun to Ryu Asada.
Buddy Cop Show (but they're superheroes)
In February, we were looking a lot at how WandaVision was EXPLODING the pageviews of the MCU wiki. In March, we're looking at how The Falcon and the Winter Soldier is exploding pageviews of the overall Marvel wiki, as fans look into how different characters from Marvel comics are coming to the screen for the first time.
Visitors to the page for Isaiah Bradley, one of many Captain Americas in the comics, jumped over 10,000% for 90,000 pageviews
Jonathan Walker attracted a lot of interest as well, but didn't spike quite so much as Isaiah, since he was rumored to appear before the show debuted. His visitors jumped 511% to 78,000 views.
The second weekend of TFATWS topped WandaVision's second weekend for visits to both the MCU wiki and overall Marvel wiki
Editors of the Month
Another month has gone by and it's time for some special recognition. The Editors of the Month for March 2021 are…
Gamepedia - Ondar111
He's been a great contributor to the Satisfactory wiki for 2 years (as of next week) and newly-added admin. He's been on top of the game's most recent experimental content update (basically a beta branch), including the obnoxious task of keeping it separated from the game's normal content, so users have access to both without confusing them.
Fandom Gaming - Yami Michael
Yami Michael is an extremely dedicated admin on the Duel Masters wiki. How dedicated you ask? They have over 225,000 edits on the wiki and show no signs of slowing down! Yami Michael's great work ethic and dedication to the Duel Masters wiki make it shine and we wanted to let everyone know about their great work.
Esports - Jodansi
For consistently helping out with Leaguepedia's live coverage of LPL and LCK this split after recently joining the team.
TV/Movies - Dcasawang1
Dcasawang1 has been a powerhouse editor of the Avatar Wiki for over a decade. Despite having taken a break for a while, he came back with a vengeance, supporting the wiki by going out of his way to welcome and help newcomers, use his experience to guide veteran users, and tirelessly checking edits and images for quality. From community discussions on new practices to defusing edit conflicts to simply being around and participating in community hangouts, DC is everywhere on the Avatar Wiki, and it simply wouldn't be the same without him.
Anime - Marcusbwfc
Marcus continually shows his dedication to the Digimon community through his editing and positive attitude. He ensures content readability and accurate representation throughout the entirety of the wiki itself. We consider him to be the guardian of all things Naruto!
Emerging Interests - Vector Sigma
Vector Sigma is recognized to go above and beyond for the Warriors wiki community. They not only watch over content and discussions, but they go out of their way to help new members get settled and comfortable with editing. They are a leader and pillar of the Warriors community.
As a programming note, with the successful completion of domain migration, this will be the final month we separate Gamepedia and Fandom Gaming for Editor of the Month. Going forward, it will just be the Gaming Editor of the Month.
In Closing
March has been a big month for us. We had Community Connect, unveiled FandomDesktop, finished domain migration, smashed a lot of bugs, and still somehow had time to sit through all 67 hours of the Snyder Cut :)
Congrats on making it to the end of March. Have a sleepy Louie picture and I'll see you in April for my birthday. I appreciate cars as presents.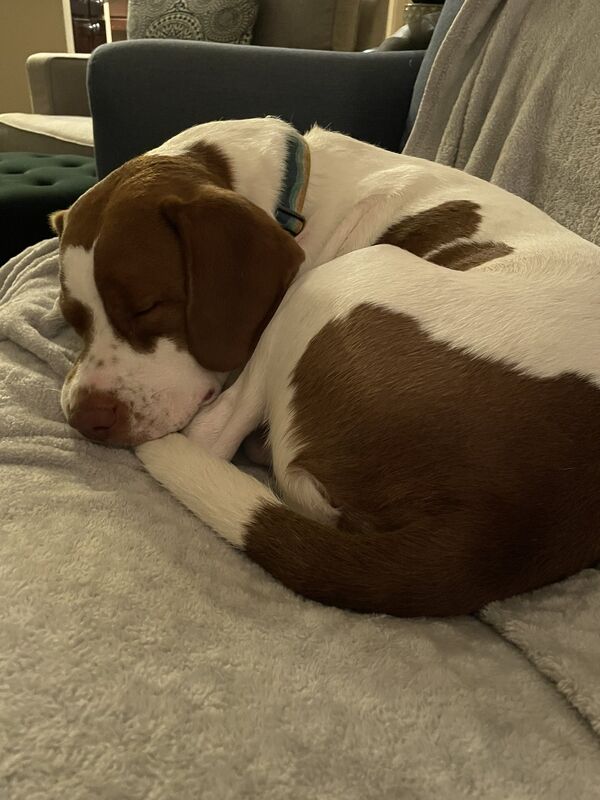 Will "MisterWoodhouse" Kavanagh Fandom Staff
Will is the Global Community Lead at Fandom. Previously, he was the Community Manager for Gamepedia and the Gaming Community Manager for Imzy. Outside of work, he hangs at the beach, explores breweries, plays golf, and lifts big weights for fun.
Want to stay up to date on the latest feature releases and news from Fandom?
Click here to follow the Fandom staff blog.
Interested in learning more about community management on Fandom?
Click here to view our community management blog.

Would you like insights on wiki building and usability?
Read through our Best Practices guides for keeping your community growing and healthy.
Want to get real-time access to fellow editors and staff?
Join our Official Discord server for registered editors!
Community content is available under
CC-BY-SA
unless otherwise noted.