Hey gang!
Just over a month ago, Fandom announced a partnership with Starlight Children's Foundation to design their next hospital gown for kids who need it in the United States. We called upon the entire Fandom community - editors, fans, and staff members alike - to come up with that design which will bring comfort to thousands of children going through a very scary and difficult time with repeated and - often - long hospital stays.
You answered the call in a big way. Starlight received 91 fantastic designs and Fandom has whittled that number down to 3 finalists. It is now your turn again, this time to vote for our winner!
The Finalists
Jory from Los Angeles, California
"I wanted to draw something that would make kids smile and feel brave - something that would help them feel like a champion."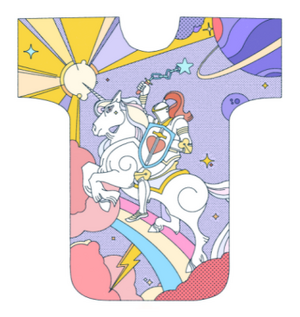 Linda from Austin, Texas
"Kawaii Kuties! These little Kawaii 'monsters' had me smiling the moment I laid eyes on them. I was drawn to their bright colors, the adorable faces, and the uniqueness of each of them. I hope this design can bring a big smile to those who wear it."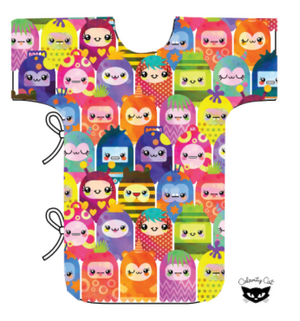 Nikki from Virginia Beach, Virginia
"I was invited to fundraise for Starlight this September and was told about the contest! I love doing art and thought it would be fun to think of what a child would want to have on their hospital gown to bring a smile to their face!"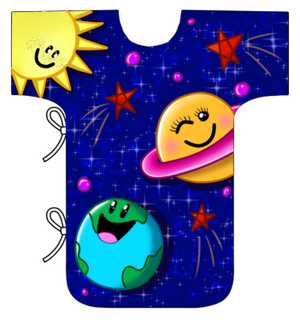 How to vote
Now that you've seen our 3 finalists, it's time to vote! Head over to the official voting page and pick the gown you think would bring the most joy to seriously ill children in the hospital. The winning design goes into production as Starlight's newest comfortable side-cinching hospital gown. Voting is open until October 27th and the winner will be revealed on November 3rd.
A huge thanks to everyone who submitted a design and everyone who donated to Starlight alongside Fandom. We're all in this together For The Love of Helping Sick Kids.

Fandom Staff
Will is the Global Communications Lead at Fandom. Previously, he was the Community Manager for Gamepedia and the Gaming Community Manager for Imzy. Outside of work, he hangs at the beach, explores breweries, plays golf, and lifts big weights for fun.
Want to stay up to date on the latest feature releases and news from Fandom?
Click here to follow the Fandom staff blog.
Interested in learning more about community management on Fandom?
Click here to view our community management blog.

Would you like insights on wiki building and usability?
Read through our Best Practices guides for keeping your community growing and healthy.
Want to get real-time access to fellow editors and staff?
Join our Official Discord server for registered editors!