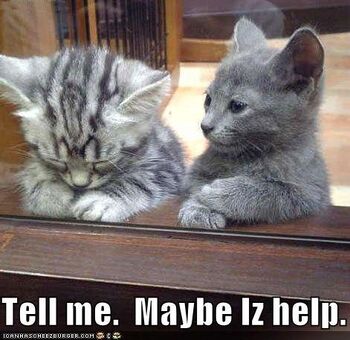 Have you stopped by to see what we've been up to on
Founder & Admin Central
recently? We've been busy!
One of our main goals for developing Founder & Admin Central is to create a place where the community can ask questions (and give answers) about administrating a wiki. We know that sometimes admins have very specific questions, and we think that a forum space best serves those needs. So, we recently built the Founder & Admin Central Forum — check it out!
The forum is divided into two main areas:
Stickied Threads is the hot topic area; you'll see this at the top of the forum as soon as you land on the page. There, you'll find current topics that have users weighing in, asking questions, and dropping knowledge.
Board Categories has four buckets divided into specific areas of discussion. This is the main forum area, and here are the discussion categories:
Watercooler is a forum for users to post about whatever they want. Have a question about Wikia? Curious about a new feature? Interested in who's here? Users can post questions, thoughts, and even rants in this forum.
Technical Help is specifically for questions and issues pertaining to the technical ins and outs of wikis. Want to trick out your wiki, but not sure how to code? Have a question about why CSS isn't working on a page? This forum is where you want to be.
General Questions is pretty self-descriptive. Here you can ask about the A-Zs of administrating a wiki. Interested in identifying a user's IP, or wondering how other admins turn viewers into editors? Do you just have a general question, but you're not sure where or who to ask? If you're looking for overall help, or have a non-technical question, check out this forum.
Getting Started is a little more defined and special — we've got high hopes for it. We created this forum for users to come and ask for actual help on their wiki. This is a spot where admins can ask other admins (those who are more technically advanced, design-oriented, and/or editing savvy) to help them out. You can ask for help with designing a theme or wordmark, snazzy template for their profile page, or a new favicon. However, the area isn't limited to design questions; we want admins to feel comfortable asking for editing help. For example, one of the popular threads right now is Whose Wiki Need Editors? There are quite a few requests in there, so if you are looking to join a new wiki, love to edit, or just want to help another community, dive into the thread and get started.
We're pretty excited about our new forums at Founder & Admin Central. I'm happy to say that we've been getting a lot of traffic there, and with your help, we'll hopefully receive even more visitors.
If you're an admin or founder, drop by to ask questions or offer some help. We'll see you over there!
Are you a Founder or Admin? Want to receive tips, tricks and updates on the latest Founder & Admin blog posts? Then click here to follow this blog.
Community content is available under
CC-BY-SA
unless otherwise noted.