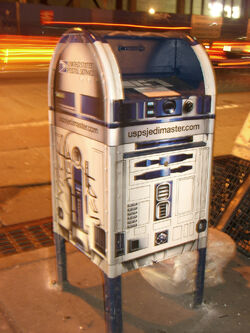 If you're an admin, you may have noticed that new email options appeared last week in your preferences. In June, we introduced improved emails for founders, including alerts to new edits, visitors, views, and an optional daily digest. We received a lot of feedback that admins should also have access to these emails, which makes sense. So if you're an admin, now you've got 'em!
These emails are completely "opt in" — you won't receive any additional emails unless you change your preferences. To do that, hover over your user drop-down menu in the upper right hand corner of the wiki you admin, then click on "My Preferences." On the first tab called "User Profile," you'll find "Wiki Email Options" at the bottom of the list. You'll see a box at the bottom of the page with five email options.
You have a few different options with these new email preferences. If you choose the first three options: "joins, edits, views," you'll get three seperate emails informing you of who has joined your wiki, if anyone has edited, and how many views you've received.
Would you prefer to have less email in your inbox? You can choose the "daily digest" option only to get all of the above info in one email, once a day.
Once you decide what type of info you want and how often you want it, make sure to save your options. If you decide that you'd like to change your email settings in the future, you can always switch back. This gives you the option to test out how much or how little email you like.

Remember these are local preferences, so you'll have to go to each wiki you admin and edit your preferences. This way, if you have more activity on one wiki than another, you can adjust your email influx to fit those needs.
Admins, we hope you'll be excited about these new options. It will give you a great overview of the activity happening on your wiki, and above all help you watch your community grow!
These new email options are available on all EN and international wikis; however, they will not be available for Answer wikis.
Questions about these new email options? Leave a comment below!
Are you a Founder or Admin? Want to receive tips, tricks and updates on the latest Founder & Admin blog posts? Then click here to follow this blog.
Community content is available under
CC-BY-SA
unless otherwise noted.