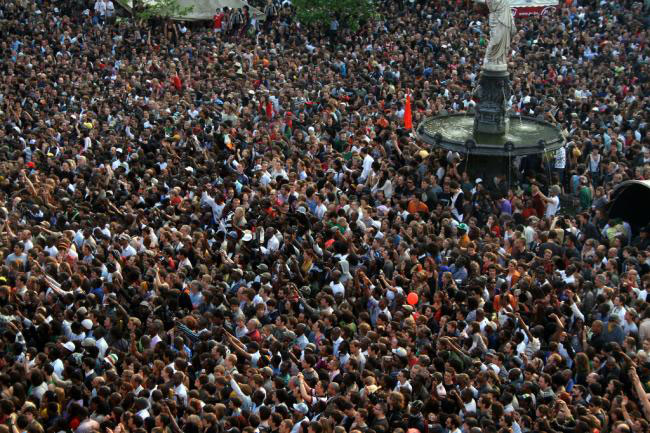 Over the past few months,
we've been sharing
tips, tricks, and best practices to help you create and build the community you crave on your wiki. We've asked you to share
what works best on your wiki
(lots of great comments on that post, thank you!), and some of you have written awesome blog posts about how to make a wiki thrive — check out BobNewbie's
Make Your Wiki Great
and Fandyllic's
Ways to Promote Your Wiki
. These posts are two great examples (among many) of users sharing their knowledge with others. It's exciting to see what we can learn from being a member of the Wikia community.
Since I started at Wikia, I've noticed that some users create a wiki, but they're not sure what to do next. There are so many tips for growing a community; sometimes, the abundance of information makes it hard to decide where to start. My grandfather always told me to keep it simple, so let's begin with the basics.
Below, you'll find a list of suggestions on how to build your wiki and attract more users. I compiled the best tips from community blog posts, user comments, and staff recommendations:
Did I miss something? Do you want to add your suggestion? Please leave your feedback in the comments below.
We'll be ramping up the Founders and Admins blog category, so be sure to follow that page to hear about more posts specifically for founders and admins. Do you have ideas for posts in this category? Leave a comment below or on my talk page.
Want to stay up to date on the latest feature releases and news from Fandom?
Click here to follow the Fandom staff blog.
Interested in learning more about community management on Fandom?
Click here to view our community management blog.

Would you like insights on wiki building and usability?
Read through our Best Practices guides for keeping your community growing and healthy.
Want to get real-time access to fellow editors and staff?
Join our Official Discord server for registered editors!
Community content is available under
CC-BY-SA
unless otherwise noted.