Harry Potter and the Chamber of Secrets
Hi guys!Today's article has theme "Harry Potter facts about the second movie(Harry Potter and the Chamber of Secrets)"

1. During the scene where Harry and Draco chase for the snitch we can hear the music from Star Wars: Attack of the Clones. This is because John Williams was composer in both movies!
2. The opal necklace, which plays an important role in Harry Potter and the Half-Blood Prince, can briefly be glimpsed inside a display case in Borgin and Burkes' shop in Knockturn Alley when Harry first enters.
3. 14 Ford Anglias were destroyed in order to make the scene where Ron and Harry crash in the Whomping Willow.
4. The actor who plays Ronald Weasly (Rupert Grint) is really afraid of spiders.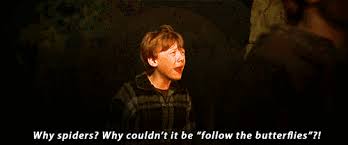 5. When Draco Malfoy says "I didn't know you could read" to Harry (looking like Goyle with polyjuice potion) it was actually improvised because Tom Felton forgot his line.
6. During production, Emma Watson frequently brought her pet hamster Millie on set. Unfortunately, Millie passed away shortly after shooting began. The set department for the film created a specially-made hamster coffin, complete with velvet lining and the name "Millie" engraved on the top. "I don't think a hamster has ever had a better send-off." Watson said.
See ya in next article!
Community content is available under
CC-BY-SA
unless otherwise noted.