Good morning/afternoon/evening, Wikians! My username is
KCCreations
, though you can also call me
KC
/
KCC
or
Rina
. I am writing this blog to tell you about one of my home wikis, the
Monstercat Wiki
.
What is Monstercat?
Monstercat (formerly known as Monstercat Media) is a Canadian electronic music record label based in Vancouver. It was founded in 2011 by Mike Darlington (CEO) and Ari Paunonen (COO).
The label signs their artists on a per-track basis, giving them full copyright to a song while still allowing the artists to release other productions where they see fit. 3 new tracks are released per week (on Mondays, Wednesdays, and Fridays), with an hour-long podcast every Tuesday. After a certain amount of releases—currently 30—Monstercat bundles them into a compilation album, 27 of which have been released as of June 3, 2016.
How can I help the wiki?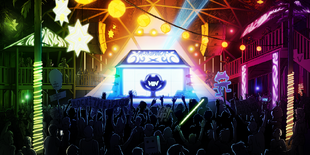 The Monstercat Wiki currently has over 1,275 pages, which may seem like a lot; however, a majority of them are stubs (plus the wiki was only adopted last August). If you are at all knowledgeable about the label and have something to constructively contribute, you are absolutely welcome to help us out!
However, if you do not know much about it but still want to contribute, don't fret—there are other ways you can assist us. You can:
Provide suggestions for policies and/or design;
Report spam, vandalism, and/or other inappropriate/unacceptable content to an admin or the VSTF; or
Even just say hi! Anyone can join the wiki.
So much needs to be done right now...though, if enough people join the wiki, it will all get—in the words of Grabbitz—"better with time". (Sorry for the pun. xD)
Who should I contact for wiki questions?
Currently the Monstercat Wiki has two administrators—myself and VulpesLibertas. Feel free to ask us anything you wish about the site.
---
That's all I have to say for now. Thank you for reading, and have a great day. :)
Community content is available under
CC-BY-SA
unless otherwise noted.