Bonjour tout le monde !
As you may know, Fandom is an international platform with about 20% of visits coming from non-EN communities. As such, French is one of the 11 languages officially supported by Fandom. So it is with great honor that we have concocted for you a series of blog posts and an event on Discord this month to highlight the French community! Woo-hoo! Let's start by highlighting the most popular French wikis with this 1st blog. Stay with us until the end to learn more about the Discord event.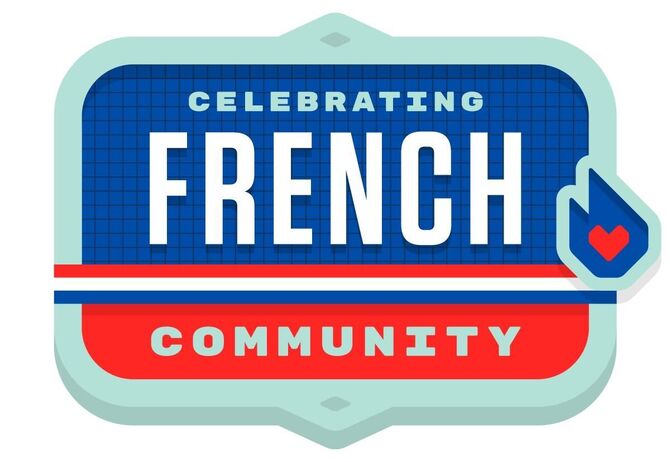 Introducing : La vie en bleu, blanc, rouge
As the French national day on July 14th approaches, we felt that July was the perfect month to highlight the French community.
Although the date is mainly known as the day of the storming of the Bastille ("Prise de la Bastille") marking the end of the absolute monarchy, it is also associated with a second less bloody event. Therefore, the 14th of July also celebrates the event organized to put an end to the uncertain situation caused by the revolt marked by the storming of the Bastille, called the Festival of the Federation. In fact, the French law does not say which holiday is celebrated even though English speakers, for example, say "Bastille Day".
Given the traffic coming from French-speaking users, French is one of the 11 languages officially supported by Fandom. This includes traffic from France but not only. In this blog post, you will find French wikis whose users are from Quebec, Switzerland, Belgium or other countries. We are not forgetting them. If there are similarities between the most popular wikis in English and French – as you will see later in this blog, the big movie and video game franchises are quite present – France has some specificities.
First of all, anime, which have been very popular in France since the 80s. We were all fed by anime growing up, especially those who grew up with the Club Dorothée (Hypsoline), an unmissable kid show broadcasted from 87 to 97, which showed almost exclusively anime, or later with Les Zouzous for the younger ones (Juliepersonne).
Reality TV is also still popular in France, and the French Reality TV wiki, which mostly features the candidates of various shows, unsurprisingly finds its place in our top 10 most popular wikis in terms of pageviews.
Last but not least, fanfiction wikis are also very numerous and active, and you will mainly find Erin Hunter's Warrior Cats or Wings of Fire content.
In the top 12 French wikis with the most pages, there are 3 dictionaries, 4 video games wikis, 2 tv shows/movies wikis, 1 anime/manga hub wiki, 1 roads wiki (yes, roads) and 1 culinary wiki. As for the oldest French wiki still active, the winner is Wiki Trains! And it is worth pointing out that in 2019, road and rail transports were the most used methods of transportation in France and the French TGV holds the second place in the train speed record ranking; something to be proud of! And please don't forget to have a look at WikiSara, our very own wiki about roads with more than 12.5K pages.
Top 10 of French-speaking communities
We contacted the 10 most visited communities of French-speaking Fandom these past 6 months and here's what they told us!
| | | |
| --- | --- | --- |
| " | This is One Piece. We like bad pirates, we don't like nice ones, we eat fruits that turn you into a door or a mole, we create cute bubbles or snot at will, and we like to discuss the future King of the Pirates, so come and join us ! | " |
| | ~ One Piece Encyclopédie | |
| | | |
| --- | --- | --- |
| " | Minecraft has a very large community of players around the world, which has allowed the Minecraft Wiki FR to become what it is today. Eleven years after the launch of the project, hundreds of French-speaking editors have created a vast encyclopedia of the game's content and surroundings. Even today it is thanks to the work of a few editors that the wiki continues to be updated and improved. We would greatly appreciate the help of anyone who wants to help, so don't hesitate to join us in this adventure for an ever more complete wiki! | " |
| | ~ Wiki Minecraft | |
| | | |
| --- | --- | --- |
| " | You know who Harry, Ron, Hermione are. But do you know Herpo the Foul, the first person who created a Horcrux? Have you ever heard of Nundu, the most terrible of all fantastic beasts? Did you know that Dolores Umbridge is a half-blood witch? The wizarding world of Harry Potter is full of secrets waiting for you to discover them! | " |
| | ~ Wiki Harry Potter | |
| | | |
| --- | --- | --- |
| " | Yo dear visitor! I see that you are looking for where you would like to spend your time right now! How about spending some time here, in Naruto's universe, where you can talk about what you like, with cool people, and why not work with us to make this world even more beautiful? You haven't followed the story of the blond guy dressed in orange yet? Don't worry, the wiki will make you discover it with a touch of passion! We are waiting for you! | " |
| | ~ Naruto Wiki | |
"
The Escape from Tarkov french wiki is a project that was born in April 2019 at the initiative of a French emissary of the game Escape from Tarkov (Titi4600), following the implementation of the French language in the game, itself due in part to this same emissary.
The original purpose of this wiki is to gather and guide the French community in this punishing game that provides very little information about its content and its ever-changing mechanics.
It is a great pleasure for the team that manages this wiki to be able to tell us that it is a reference in terms of information and is almost indispensable to any player, just like its English counterpart.
"
~ Escape from Tarkov Wiki
| | | |
| --- | --- | --- |
| " | The Star Wars Wiki is an online encyclopedia with nearly 27,000 pages related to the Star Wars universe as a whole. By joining us, you will be able to contribute by modifying and completing the content already present on the movies, the animated and live action series, the literature and much more! Treejy, Sollis and BlondeLegendaire (administrators) as well as Réceptive and Garde Impérial (moderators) will be happy to help you in your first steps. So don't hesitate to join us in the Star Wars adventure. | " |
| | ~ Wiki Star Wars | |
| | | |
| --- | --- | --- |
| " | Animal Crossing Wiki is the French-speaking Wiki dedicated to the Animal Crossing license in its entirety: video games, manga, products derived from it... on it, thanks to its thousands of illustrations you will be able to compare the villagers between them and then express in comments that you find Monique ugly, that you are a fan of Drift or that you find June cuter than Judy... But you can also simply come and visit it to learn more about the license. | " |
| | ~ Animal Crossing Wiki | |
| | | |
| --- | --- | --- |
| " | Wiki Kimetsu no Yaiba is the dedicated wiki for the Demon Slayer universe. You can find a lot of information about the characters, including Hotaru Haganezuka. You can also discuss the best techniques and even the worst one. Finally, in Discussions, you can compliment Muzan and criticize Tanjiro... or the other way around! | " |
| | ~ Wiki Kimetsu No Yaiba | |
| | | |
| --- | --- | --- |
| " | The "Boku No Hero Academia" wiki is a Fandom wiki dedicated to the universe of the manga and anime "My Hero Academia". Its discussions section, where users debate about the story and sometimes organize polls, is active. However, in order to keep more than the 5000 fans who come here every day to feed themselves with knowledge, adding information or simply correcting the spelling of pages is crucial. And this is where the wiki needs your help. In short, do not hesitate to join the wiki, where the atmosphere is friendly, to help or simply to discuss with other users. | " |
| | ~ Wiki Boku no Hero Academia | |
Rendez-vous sur Discord (event)
Join us on July 14th at 3pm (ET) on the official Fandom Discord server to share your knowledge or experience related to French and for some games. The event will be hosted by Hypsoline (Community Manager), Juliepersonne (IWR for the French community) and Tim (Director of Community Safety). For the non-French speakers, it will be the opportunity to see the French other than by a beret, an Eiffel Tower, a baguette, wine and cheese while for the French speakers, it's time to let everyone know about yourself and your culture. We are waiting for you in numbers!
International Wiki Representative
Juliepersonne is a fan of TV series, music, and musicals. She would love to have more time to play or watch tv show but she is too busy editing on Fandom. Oh, wait? She needs to watch more content to edit. Well, nevermind. She has to remember to drink more water.
Want to stay up to date on the latest feature releases and news from Fandom?
Click here to follow the Fandom staff blog.
Interested in learning more about community management on Fandom?
Click here to view our community management blog.

Would you like insights on wiki building and usability?
Read through our Best Practices guides for keeping your community growing and healthy.
Want to get real-time access to fellow editors and staff?
Join our Official Discord server for registered editors!