So, Hi Wikians! I'm Jen Burton and, as my talk page says, I started at Wikia on July 25, 2011. Of course this blog post has been a bit slow in coming, but Wikia's kept me busy right from the start.
Who am I and why do you care?
I've been brought on as Wikia's new Vice President of Community Support. I'm here to help our Community Support team as they work to support all of Wikia's community members -- editors, founders, admins, readers, and visitors. My career has spanned more than a decade working in various customer service, product management, and community management roles at companies like Amazon, Digg, Slide, and a few others.
I'm really excited to be a part of the Community team and the Wikia staff as a whole. Very few companies have been successful in creating community environments where members can do everything from creating content, writing custom code, and designing a site's taxonomy to working on their community management skills. Wikia's done just that. While we've provided this framework, you've built incredible communities.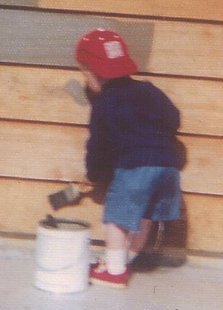 So, are things going to be totally different now?
Totally different? Nope! We will be working on making some changes internally that may not noticeably affect you. Some changes you may notice over time, and others you may not. For example, I'm working with the team on things like internal communication processes, tracking metrics, and other less-than-exciting tasks. I'll also be working on big picture strategy plans for the team like how we work with you, our hiring plans, whether or not Dopp should grow her hair out etc. No big deal.
I'm also supporting the team in their efforts to create and maintain a really good environment here on Community Central. This means you may see us engaging with different people and not engaging with folks who are no longer making productive contributions to a conversation. I hope we can all raise the level of discourse here and will be counting on you to help us do so.
You may not see me directly on Community Central making edits or leaving comments too often, but please know I'm here. I sit right with the team and we're all in constant conversation about issues that affect you. Feel free to reach out to me via my talk page (but remember that if you have support requests, use Special:Contact) and say hi! I'd love to meet you.
Community content is available under
CC-BY-SA
unless otherwise noted.