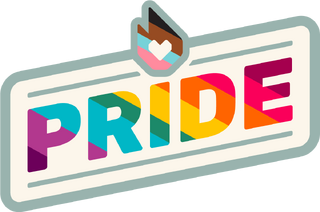 Hello everyone!
I know I don't post blogs very often, but this is an especially important one for me. June has finally arrived and you know what that means... HAPPY PRIDE MONTH!
As always, Fandom is excited to celebrate Pride and the accomplishments of creators in the LGBTQIA+ community. It's always a full circle moment for me when I get the opportunity to give back to the community who helped me so much with discovering myself and coming to terms with my own queer identity. I had the great pleasure of discussing this a bit at Community Connect this past weekend (shoutout to everyone who was there!), and I'm thrilled to continue promoting the message of love and acceptance by sharing various programming initiatives with you all throughout this month. We'll be hosting Pride themed roundtables, highlighting the stories of the LGBTQIA+ Wiki admins and LGBTQIA+ history as a whole, and for all you Drag Race fans out there: even hosting a tournament bracket on the Drag Race Wiki - just to name a few of the awesome things in store. There will be some surprises as well, and we hope you'll join us in the celebration!
Our theme for Pride this year is Love Will Keep Us Together. We're all here because of our love of various IPs and topics, right? Our shared love of imagined worlds is what brings all of us together on this platform each and every day, and I firmly believe our sense of community is what keeps us all together. Behind all the usernames you interact with is a large number of LGBTQIA+ community members, all with different stories and lived experiences. Some may be out and proud, others may be closeted, and some might not have even discovered their identities yet. All are valid, and all have a rightful place to celebrate their passions and identities on this platform.
I sincerely encourage you all to be open to learning more about the history of LGBTQIA+ culture and community, because the more we all try to understand each other, the easier it becomes to love and accept the qualities that make us all unique.
History of Pride
To a lot of people, I'm sure Pride Month seems like a joyful time full of positivity and sunshine and (quite literally) rainbows. There really is so much to celebrate during Pride - festivals, parades, parties, and marches are fun ways to get in the spirit - but the truth is, queer folks have never had it easy, and we have faced plenty of hardships to get to where we are today. It is important to recognize the struggles alongside the celebration, as well as the activists who risk their lives to lead protests for gay rights.
Pride is actually celebrated in June to commemorate the Stonewall Riots, also known as the Stonewall Uprising, which started on June 28, 1969 at the Stonewall Inn, a gay club located in Greenwich Village in New York City. For six days, members of the LGBTQIA+ community engaged in protests and violent clashes with law enforcement who raided the establishment. The event is widely regarded as a catalyst for the gay rights movement in the United States.
On the first anniversary of the Stonewall Uprising in 1970, activists in NYC led the first ever Pride March, and 10 years later, Pride went national when the first National March on Washington for Lesbian and Gay Rights was held in D.C. Since then, the Pride movement has expanded across the U.S. and also the world, with celebrations being held in more and more cities throughout the month of June. We have certainly come a long way on LGBTQIA+ rights, but there is still a long way left to go to truly build an equal and accepting society.
Recommendations
Check out some of our recommendations for entertainment with LGBTQIA+ representation:
TV series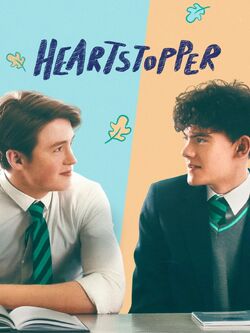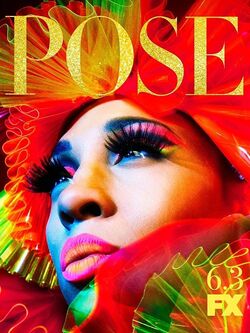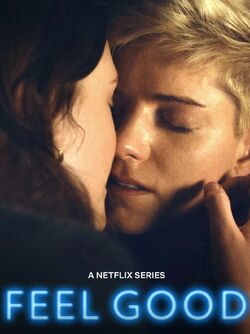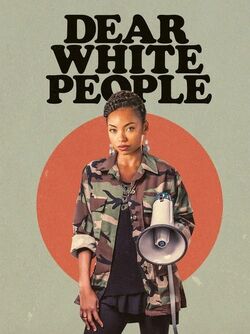 Games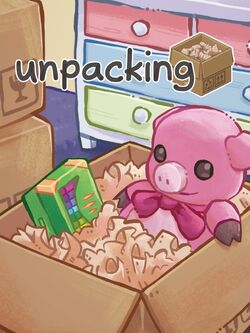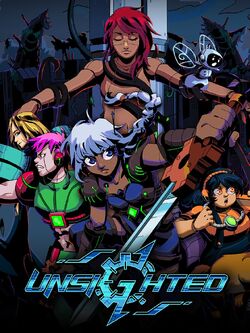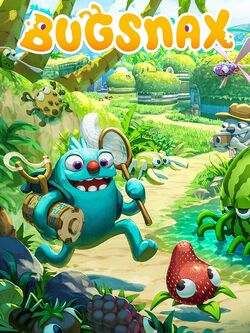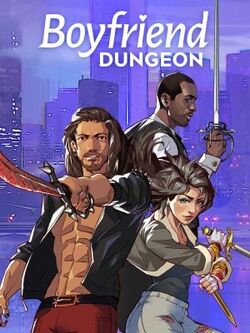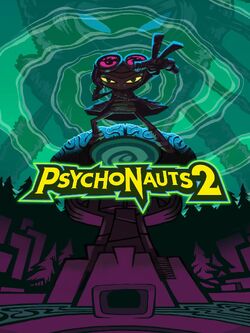 Characters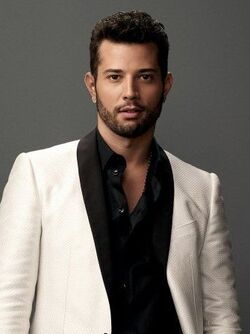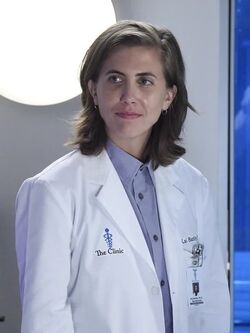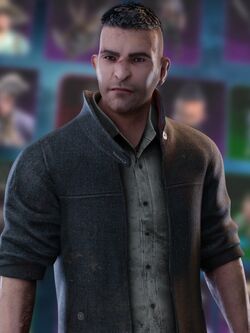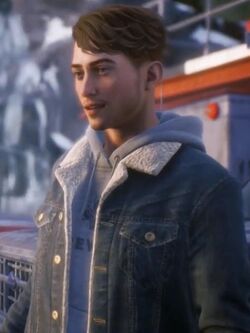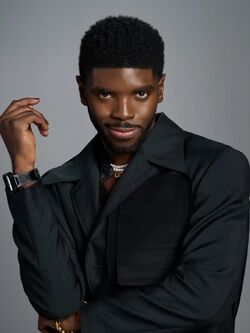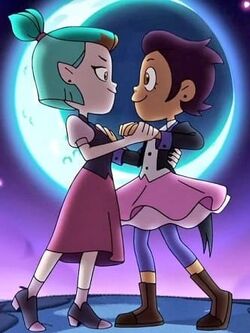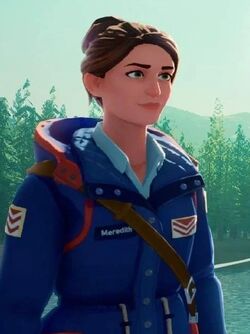 Icons
In addition to our traditional entertainment recommendations, we want to shine a light on some pivotal members of the LGBTQIA+ community whose actions and struggles were crucial to advancing the Pride movement, paving the way for LGBTQIA+ rights, and shaping queer culture and community. Celebrating Pride couldn't have been possible without the contributions of these trailblazers, and although it is impossible to highlight all of them, here is a few standouts. Check them out on the LGBTQIA+ Wiki to learn more (and a huge shoutout to Itsbartbytheway for his hard work on all of these articles)!
Marsha P. Johnson, also known as Marsha "Pay It No Mind" Johnson, was a Black transgender woman, who was alongside Sylvia Rivera at the beginning of the Stonewall riots and spent much of her life fighting for equality. She served as a mother figure to the drag queens, transgender women, and homeless youth of Christopher Street in New York City. A documentary film, The Death and Life of Marsha P. Johnson, about her was released first at the Tribeca Film Festival and later that year on Netflix.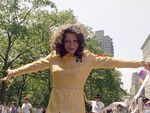 Sylvia Rivera was a queer, Latina, self-identified drag queen who fought for the rights of transgender and gender-nonconfirming people. Said to have thrown the first brick at Stonewall, Rivera and Johnson started S.T.A.R. (Street Transvestite Action Revolutionaries), a group focused on providing shelter and support to homeless young drag queens, gay youth, and transgender women.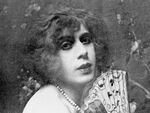 Lili Ilse Elvenes, better known as Lili Elbe, was a Danish painter and transgender woman. She was one of the earliest people to have gender confirmation surgery. Her story and that of Gerda Wegener inspired the 2000 fictional novel The Danish Girl by David Ebershoff, which was turned into a romantic drama movie with the same name in 2015.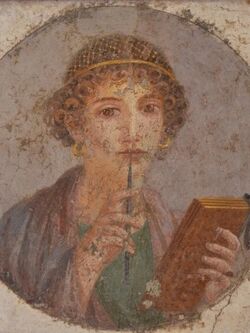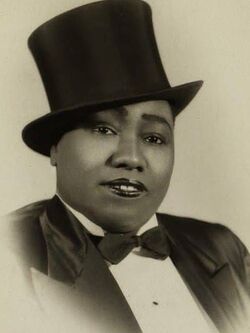 Now that we shared some of the icons and entertainment that we love, we'd love to hear from you! This list is not exhaustive so if you don't see one of your personal favorites here, please feel free to share with us in the comments below! And if you're interested in getting involved in our Pride initiatives, come join the Fandom Discord server to participate in our events and discussions, and follow us on Twitter @FandomWikis for highlights throughout the month!
Resources
If you or anyone you know is struggling or questioning their identity, or if you would like to learn more about LGBTQIA+ culture and history, please check out the resources below: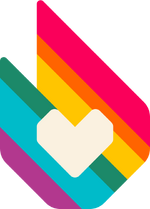 I'll be posting more about the LGBTQIA+ Wiki in the coming weeks, but if you are looking for a safe and inclusive space for queer folks, we would be elated to have you there! Our wonderful admin team has worked so hard over the last few months to build an informative resource that caters to both the LGBTQIA+ community and also allies looking to expand their knowledge.

In conclusion, love is not only what has brought us together, but it's what has kept us together. Love of our favorite games and entertainment. Love of our communities. Love of sharing our passions. And most importantly, love of each other, no matter anyone's background, identity, or orientation. Everything we do at Fandom is for the love of fans, and we want you to share in that love, regardless of who you love. You are not only accepted here, but celebrated.

Love is love!




Fandom Staff
Mandy is a Senior Community Manager for Entertainment wikis at Fandom. She has a major addiction to TV, horror movies, and tattoos, and when not on Fandom, you can probably find her geeking out at horror conventions or at a coffee shop making fan art.