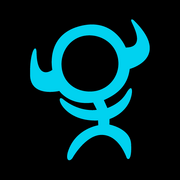 Hello!
I am GreenGalaxy2, and in this post, I am writing on the account of a new Meteos Wiki, Metamo Ark Wikia!
Here's the link; http://metamo-ark.wikia.com/wiki/Metamo_Ark_Wikia
In any case, this wiki is dedicated to the Meteos Franchise, as the title suggests. We are trying to find new users to help us build up our wiki.
As you might guess, I am a big fan of this wiki, and joined it a few weeks ago, and I must say it's pretty nice so far. Though we do need help with putting othether the last of the canonical content, we also are looking for some fan content as well!
In the future, we plan on writing stories and creating fanon planets and races to help extend the Meteos universe, and try to address any gaps formed in the story that weren't ever explained. We may even start on larger fan projects in the future.
This wiki is in it's early phases and joining would be not only a big help, but you would also be on the forefront on any new changes, and you may just be the one making them!
We have finished most of the canonical content, though there is still a lot to do, for we need more information from Meteos Wars and Meteos Online, and anyone who would like to make fanon content is welcome to join!
If you're interested, feel free to drop by and say hello!
Community content is available under
CC-BY-SA
unless otherwise noted.