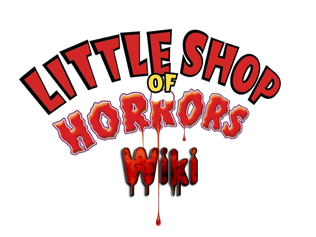 Hi! I'm FiveCraft, beraucrat of the
Little Shop Of Horrors Wiki!
 Little Shop of Horrors began as a low-budget B-Movie Horror Comedy by Roger Corman, but exploded in the 80's when Alan Menken and Howard Ashman made it into a Musical! Since then, there has been a movie made (in 1986) and theatres, High-Schools, and even Churches everywhere have produced the Musical, making it a fan-favorite for millions. Even just last year, the UK 2016 Tour of LSOH finished its run.
We are currently in the process of Re-Development. The orignal owner of the Wiki left, and I have adopted it, along with Rubyjlp. I have made extensive changes to the appearance of the wiki, but I am short-handed, and I only have Ruby (Who is off working on a LSOH production theirself) to work on things. This is why we're asking for your help! So come and join the community! We'd Love to have you!
Community content is available under
CC-BY-SA
unless otherwise noted.