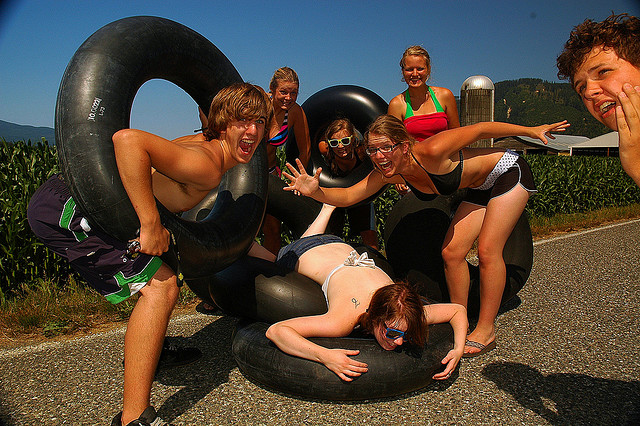 Summer's here, and you know what that means — watching movies, playing video games, planning BBQs and picnics with friends, traveling, and spending time outdoors.
So how are you managing all that free time? We suggest you browse Wikia for some inspiration. Here are a few ways to get started:
Start a wiki. Have you always wanted to start your own wiki, but haven't found the time? Summer is the perfect opportunity to start a wiki and help it grow. If a wiki already exists for your passion — for a video game you love, television show you're obsessed with, or hobby you're into — you could get creative and think small scale. Grab some friends and brainstorm activities you like to do together or topics you discuss, and start a specific wiki tailored to those interests. You could start a book club wiki, or a wiki on food trucks in your town. As you know, there are wikis for everything from Pop Tarts to town histories. There's even a Planking Wiki — the possibilities are endless.
Wikis are also a great way to keep in touch with family members and friends who you don't see very often. Users have created some great family tree wikis — try getting your grandparents involved in the process. Use Familypedia as a helpful tool if you want to research your genealogy.
Brush up on summer releases. The Wikia Entertainment Hub has a ton of wikis dedicated to movies and television shows. Why not explore some of the wikis for upcoming movies (like Marvel or Harry Potter), or enter some contests to win free stuff?
Gamers, we have a ton of contests for you guys, too! Visit Wikia Gaming for more information -- you'll especially want to keep your eyes peeled for giveaways for upcoming games (like Deus Ex: Human Revolution in August).
Have a crafternoon. If a summer storm hits, there are awesome DIY Wikis with crafts and projects that will keep you occupied for hours. Summer is also a great time to try your hand at cooking, so use the Recipes Wiki and experiment in the kitchen.
Got the travel bug? ​Our Wikia Travel pages are growing, and they need your help. Are you planning a road trip this summer? Contribute to the Rest Stops and Service Plazas Wiki during those long hours on the highway. Even if you aren't planning a trip this summer, you could build out the wiki for your city and become an expert on all the must-see cool spots.
Have you ever started a local wiki for your town, or used wikis to keep in touch with friends? What are you looking forward to most this summer? We want to hear from you, so leave a comment below.
Want to stay up to date on the latest feature releases and news from Fandom?
Click here to follow the Fandom staff blog.
Interested in learning more about community management on Fandom?
Click here to view our community management blog.

Would you like insights on wiki building and usability?
Read through our Best Practices guides for keeping your community growing and healthy.
Want to get real-time access to fellow editors and staff?
Join our Official Discord server for registered editors!
Community content is available under
CC-BY-SA
unless otherwise noted.