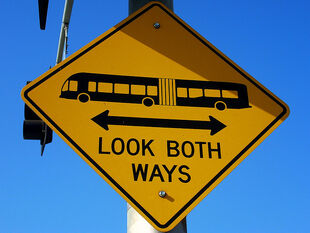 Whether you're focused on building content, discussing your favorite subjects, or just enjoying the great atmosphere on Wikia, participating in wiki communities often leads to meeting new people and developing friendships. Most wiki contributors are generally good people, so we recommend you assume good faith in most of your interactions to encourage happy relationships. However, since Wikia is a public Internet space, it's also important to stay safe, use common sense, and be careful about what information you choose to share.
A Friendly Reminder
You've heard this before. Just remember the basics:
If you post something anywhere on a wiki, including in chat, you should consider it a public broadcast. If it's not something that you want everyone in the world to know, don't share it.
Remember that not everyone is who they say they are. Role-playing is common on the Internet, and sometimes people share a different name, age, gender, or location online than what is true for them offline — they also won't always admit it if you ask them. Keep this in mind as you get to know people.
Your Personal Information Matters
It's up to you to decide how much information you want to share about yourself. Keep these factors in mind:
If you post your email address publicly, you will probably get spam email.
If you post your phone number, strangers may call you when you don't want them to. They might also be able to look up your location.
If you post any financial or legal information about yourself (like your bank account or social security number), you may become vulnerable to identity theft.
If you post your address, school name, workplace, or where you plan to be hanging out, strangers may be able to find you. They also might be able to cause issues in your personal life that extend beyond the Internet.
You can't ever un-say anything that you write in chat or on a wiki page. If you're not sure that you want something to appear in your history forever, it's a good idea to pause and reflect first — do you really want to make that information known? Go offline, think about it, and come back in a day or two. It'll be worth it.
Take Action If You Feel Uncomfortable
Here are some tips for dealing with negative situations:
If anyone makes you feel uncomfortable, don't respond. Giving someone a negative reaction often encourages their behavior and makes it worse.
You can block any user that makes you uncomfortable from private messages in chat. You can also ask an admin to help block them elsewhere on the wiki.
If a situation is becoming dangerous for you, you should report it to your local authorities.
Most importantly, if you're under 18, please talk to your parents or a trusted adult about what you're doing online. Safety issues vary from situation to situation; it helps if you have someone in your life that you can talk to about the things you're handling.
Keep Reading
Here are some other great resources for more information:
How do you stay safe online? What decisions do you make to maintain a safe online presence? How can we all look out for one another? We'd love to hear your advice in the comments below.
Want to stay up to date on the latest feature releases and news from Fandom?
Click here to follow the Fandom staff blog.
Interested in learning more about community management on Fandom?
Click here to view our community management blog.

Would you like insights on wiki building and usability?
Read through our Best Practices guides for keeping your community growing and healthy.
Want to get real-time access to fellow editors and staff?
Join our Official Discord server for registered editors!