It's an exciting time at Wikia, with hundreds of new wikis being created each day, incredible growth on established wikis, and lots of new team members joining the Wikia ranks. You'll probably see these new names around Wikia, so let's start with introductions to just some of the people who have recently joined the Wikia family.


First of all, hi, I'm Dopp! I'm the newest member of the Community team. You'll see me responding to issues via Special:Contact, helping out with the technical updates, and keeping an eye on how to continually make things better for our amazing community members. I'm joining Wikia after working six years as an independent consultant -- building websites, managing web projects, and organizing online communities. I speak HTML and CSS fluently, and know just enough PHP, Javascript, Spanish, and Mandarin to be dangerous.
It's true that I'm a girl with a shaved head (I love it -- wouldn't you?). It's also true that my real name is Sarah Dopp, but please just call me "Dopp" since there's another Sarah already here. As long as you promise not to tell anyone, I'll admit that I'm addicted to Glee, Grey's Anatomy, Dr. Who, Bones, Battlestar Galactica, and Gossip Girl. And if you're inclined to make jokes about my name, you can start over here..
Also recently joining us...
Craig Berlingo is a new member of the Product team at Wikia. He has 14 years of experience helping companies implement e-commerce and online advertising strategies. Most recently he led product and engineering teams at RockYou to help social game developers incorporate virtual currency and advertising into their apps. This required him to play lots of games and stay on Facebook all day "for work purposes."
He's an East Coaster at heart but likes that people in the Bay Area don't seem as miserable. When not at work, he enjoys exploring nature with his daughter and watching bad reality TV with his wife.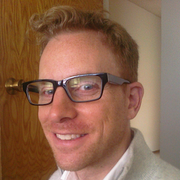 Brad Nemer has also joined the Product team. He comes to us with a background in large software (supercomputers), small software (handheld computers), Internet services (voice-driven web, 3D virtual economy), and both hardware and software for mobile phones. While in grad school he created the first dual masters program in design and business -- and prototyped it on himself.
Brad has traveled extensively throughout Southeast Asia, and eaten his way through every Chinese bakery he can find (please help him find more at http://porkbun.wikia.com).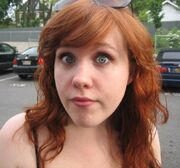 Dee Echevarría is a new addition to our Design team. After graduating from the University of Delaware in May, moving home to New Jersey, and freelancing for a marketing company in New York City for six months, Dee hopped on a plane to San Francisco to join us at Wikia. It's her first taste of the interactive and online community world, but we have a feeling she's already feeling right at home.
Dee is smoothly adjusting to the West Coast by taking aimless walks around the city, tasting the best of the Bay Area's restaurants, and enjoying the California wine. It's hard to miss her fiery red hair, so if you ever see her around make sure to give a shout to one of Wikia's newest additions!
We're all very excited to be here, and we look forward to working with you as you continue to help Wikia grow. Thanks for welcoming us!
Want to stay up to date on the latest feature releases and news from Fandom?
Click here to follow the Fandom staff blog.
Interested in learning more about community management on Fandom?
Click here to view our community management blog.

Would you like insights on wiki building and usability?
Read through our Best Practices guides for keeping your community growing and healthy.
Want to get real-time access to fellow editors and staff?
Join our Official Discord server for registered editors!