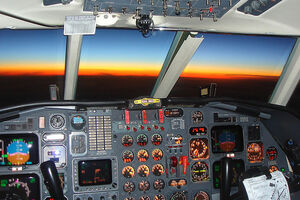 Have you ever wondered how some editors find content quickly, track down obscure details with ease, and always know what to work on next? Well, it's not a secret super power. It's just Special Pages.
Special Pages is a collection of useful lists and tools that can help you better manage a wiki. To find this collection, just go to [yourwikiname].wikia.com/wiki/Special:SpecialPages. You may also want to add a shortcut to Special Pages on your toolbar (which is the useful strip of links at the bottom of your screen). Just click the toolbar's "Customize" link, search for the "Special Pages" tool, select it, and Save.
Depending on what kind of user you are, you may see different links on this page. Logged-in users see more than logged-out users, and admins have special tools that are just for them. If you have access to a link that other user levels do not have access to, it will appear in bold.
This page list can be intimidating at first, so let's take a quick tour and look at some of the key tools that are available to any user. I'll use the Smurfs Wiki Special Pages as an example (because Smurfs make me happy), but all of these pages exist for any wiki.
Maintenance Reports
These are automatically-generated lists of wiki pages that can help you quickly find things to work on. They include Broken or Double Redirects, Orphaned Pages, and all wiki elements that are Uncategorized, Unused, or Wanted. Want to find new ways to help keep the wiki organized? These lists are a good place to start.
Lists of Pages
Looking for the complete list of All Pages in the Wiki? That's here. So are the lists of all Categories and Redirects.
Login / Signup, Users and Rights
Now we're getting into user activity. This includes tools for your own account, like Facebook Connect, Contributions, and Preferences. It also gives you a view into the rest of the users on the wiki by showing Blocked Accounts, Edit Counts, and the full Users List.
And More!
Now that you see how this works, try clicking through the rest of the page. You'll discover useful gems like the wiki's Statistics, its Most Visited Pages, and its Most Linked Files. There's also a search engine for external links, a full wiki content export tool, and more.
Take some time today to discover (or re-discover, if it's been awhile) the Special Pages you could be using to make your wiki experience better. Then tell us below: which Special Pages do you rely on most?
Want to stay up to date on the latest feature releases and news from Fandom?
Click here to follow the Fandom staff blog.
Interested in learning more about community management on Fandom?
Click here to view our community management blog.

Would you like insights on wiki building and usability?
Read through our Best Practices guides for keeping your community growing and healthy.
Want to get real-time access to fellow editors and staff?
Join our Official Discord server for registered editors!
Community content is available under
CC-BY-SA
unless otherwise noted.