Hey All! I'm Tim "daNASCAT" Quievryn, and hopefully through my seven years of editing wikis and two and a half working here at Wikia, I've had a chance to chat most of you readers. For those who I haven't crossed paths with yet, I am a member of Community Support team and handle the technical needs of the Wikia community. This includes adjusting wiki settings, reviewing extensions, as well as diagnosing and helping fix bugs.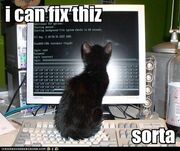 Helping squash bugs is the most intense but satisfying part of my job. Wikia does the very best job we can to prevent bugs from appearing on your wikis but considering how many features we are constantly tweaking, releasing, and testing, its inevitable that some will always get past us.
Thank you!
Even with all of the testing and as much as I'd like to toot our own horn, the simple fact of the matter is that you, the Wikia Community, are the ones I am here to thank today. You are truly the eyes and ears on the ground of Wikia, the ones who visit the vast number of wikis and the ones who use features in unexpected and unique ways. There's a big misconception that staff must be aware of every discussion and bug that's going on the site. While being omnipathic would be pretty cool, that's simply impossible.
The primary way we receive bug reports is through Special:Contact. When a bug is reported, a Wikia staff member goes to the wiki the bug is reported on and try to recreate the error. I personally have six different browsers and two different operating systems installed on my home machine for bug testing purposes. Sometimes identifying and recreating the issue requires some back and forth conversations between the staff member and the bug reporter, but we vigorously pursue the issue until we can get it resolved. Through Special:Contact, we collected almost 2,000 bug reports in 2011! Whether big or small, every bug is important to us and every report appreciated, so thank you for working with us!
Bug reporting
Think you found a bug? Be sure to let us know! When reporting, the biggest way you can help us is by asking yourself a simple question: "If someone brand new to Wikia were to read this would they be able to understand exactly what the issue is?" If your bug report says simply "the Theme Designer is broken" or "the editor doesn't seem to be working", we're going to have to reply back asking for more explanation. So when reporting bugs please try to include the following: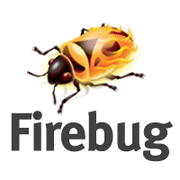 Screenshot of the bug
Description of why it is a bug (What makes you think it is broken? What functionality is missing?)
Step-by-step explanation of how to reproduce
URL links to where the issue is happening (and multiple URLs if its happening in more than one place)
Browser type and version
This will greatly help us in investigating, confirming and reporting the bug to our technical team. We receive bug reports through many methods (Chat, Forums, Blog comments to just name a few) and we try very hard to follow up in all of these places, but this can be difficult. So, we request that you use Special:Contact as your one central location for submitting bug reports. If you're worried it's already been reported to Wikia, don't let that stop you. We always prefer to have ten or twenty reports about an issue than zero. The number of reports is also a way to understand how many people are being affected by this and prioritize our engineers' time in fixing the issue.
If you are curious if your specific bug is still happening or has been fixed, every Tuesday we publish a technical update for the community, letting you all know what new features and changes are coming out in the weekly code release on Wednesday. You can read the blog at Blog:Wikia Technical Updates and can subscribe to that blog by clicking here.
Thanks again to the Wikia Community for being our biggest asset in fighting bugs!
Want to stay up to date on the latest feature releases and news from Fandom?
Click here to follow the Fandom staff blog.
Interested in learning more about community management on Fandom?
Click here to view our community management blog.

Would you like insights on wiki building and usability?
Read through our Best Practices guides for keeping your community growing and healthy.
Want to get real-time access to fellow editors and staff?
Join our Official Discord server for registered editors!
Community content is available under
CC-BY-SA
unless otherwise noted.