Hello everyone!
I'm here again, with something new to share with all of you! I'm Héctor Donís, one of the Fandom Community Managers, and you probably saw the last blog post I published which celebrated the Hispanic Heritage Month. I was personally delighted about the response we got from you regarding the different activities we planned (the above-mentioned blog post, the discussion around the highlighted wikis and the video roundtable), and moving forward I would like to bring another new observance we start this week: the Native American Heritage Month!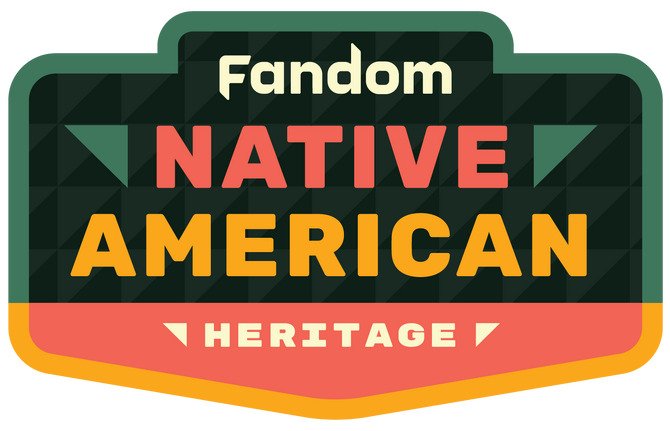 More about Native American Heritage Month
National Native American Heritage Month is an observance period in the United States for recognizing the histories, invaluable contributions and livelihood of American Indian and Alaska Native people.
It started as a week-long celebration in 1986, when President Reagan proclaimed the week of November 23-30, 1986 as "American Indian Week". Every President since 1995 has issued annual proclamations designating the month of November as the time to celebrate the culture, accomplishments, and contributions of people who were the first inhabitants of the United States.
Our initiatives
The month of November is the right moment to explore the contributions of these tribes and cultures through dance, languages, family traditions, and music. In addition, we can extend our initiatives in a similar way we did it last month with the Hispanic Heritage observance.
Below, I've compiled some featured movies, TV shows and fictional characters related to the Native American culture and people. I hope you will take a look at these wikis, think about the shows and characters and how they influence us, and add suggestions. This is just a starting point!
Our recommendations
We have compiled our recommendations into five different categories. The first two are movies and TV series with a strong relationship with Native and Indigenous American people and culture, while the rest feature characters included in other mainstream shows, video games and comics.
To begin, check out these movies:
We also recommend these TV shows:
Furthermore, here are some specific characters from movies, TV shows and animes:
We also do the same for characters from video games:
And finally, a representative selection of comic and manga characters:
That's all for now! I hope you enjoyed this new blog post and, as always, I'm waiting for your thoughts about it using the Comments section. You can also suggest new recommendations that I'll be adding here during the month. Thanks for everything!

Fandom Staff
Héctor Donís is one of the Community Managers at Fandom. He has been a Fandom user since 2007. He loves video games, music, sports, movies, TV... and everything that can be fun! He has been working as a Fandom staff since 2011, initially helping the Spanish community.
Want to stay up to date on the latest feature releases and news from Fandom?
Click here to follow the Fandom staff blog.
Interested in learning more about community management on Fandom?
Click here to view our community management blog.

Would you like insights on wiki building and usability?
Read through our Best Practices guides for keeping your community growing and healthy.
Want to get real-time access to fellow editors and staff?
Join our Official Discord server for registered editors!