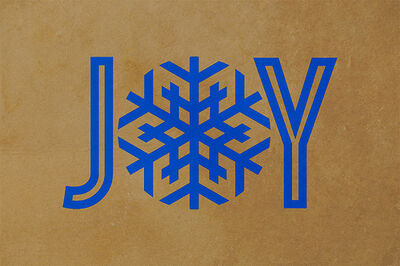 Although we're just hitting mid-November, signs of the holidays are already starting to appear around us. Wikia staff members have begun to reflect on what a busy year it's been.
We are continually impressed by the community's ingenuity and creativity, and we really need your help in spreading some holiday cheer! To do so, we'd like you to share a message about any and all exciting developments on your wiki in 2011 by uploading photos to the Holiday Card Wiki.
We will use a collection of these photos as a holiday greeting card hosted on Wikia.com.
So, how do you participate?
It's easy! Simply upload a photo on our Holiday Card Wiki by November 30 if you want your community to be included. The image can be from your user profile, from your community, or anything creative that you feel tells a story about your wiki. Please note that photos do NOT need to be holiday themed!
Three simple steps to get started
Add your image to the slideshow on the Holiday Card Wiki. The deadline to submit an image is November 30.
In the caption, share a holiday greeting from your community or list one or two fun facts about the wiki.
Make sure you also include a link to your wiki in the caption of the image.
Sharing with the Wikia community
After November 30, we'll be compiling all the submissions. We'll share a link to the card when it's live in mid-December by updating this blog post -- so follow this page!
Please keep in mind that the images will appear tiled together on a landing page, so the more we have the better. Each image will have the name of your wiki and the fun fact you've provided about your community.
Thanks for participating and feel free to leave a message on Christina's talk page if you have any questions!
Want to stay up to date on the latest feature releases and news from Fandom?
Click here to follow the Fandom staff blog.
Interested in learning more about community management on Fandom?
Click here to view our community management blog.

Would you like insights on wiki building and usability?
Read through our Best Practices guides for keeping your community growing and healthy.
Want to get real-time access to fellow editors and staff?
Join our Official Discord server for registered editors!
Community content is available under
CC-BY-SA
unless otherwise noted.