Last September, we announced that we had entered into a partnership with the Starlight Children's Foundation, an organization that helps bring comfort to kids going through treatment at children's hospitals in the United States. Through their Hospital Wear program, Starlight delivers hospital gowns to children in hospitals that are colorful, more comfortable, and can really pop in ways that brighten a kid's day. One of Fandom's core values is We Bring Joy, so our mission and Starlight's aligned perfectly.
Together we launched a Design-A-Gown contest, where the Fandom community—fans, editors, employees, and beyond—were invited to show off their creativity and enter for a chance to have their design produced into a one-of-a-kind gown. After a voting period, a submission by LA-based product designer Jory Hemmelgarn was selected.
We're thrilled to announce that the hospital gowns have been delivered. Starlight hosted an event at the George Mark Children's House yesterday, July 26, 2022, to reveal the winning fan gown design that will benefit patients at the children's hospital. Fandom CEO Perkins Miller joined Starlight CEO Adam Garrone to reveal the gowns to patients, hospital staff, and other attendees at the event.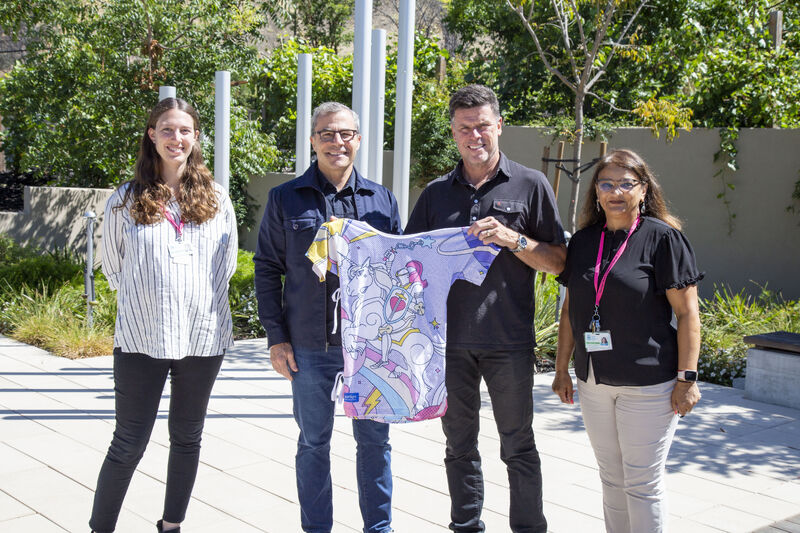 In submitting the winning design last year, Jory said:
"I wanted to create something that was sort of gender neutral. Something that had a bunch of different elements that any child could be excited about... Starlight is an organization that brings smiles to kids faces when they need them the most and being a part of that mission is an incredible opportunity."
We're honored to have been a part of this Starlight program and to be able to make a positive impact in the lives of the children who will benefit from these gowns. Thank you to Jory for the winning submission, and thank you to everyone who participated in and supported the Design-A-Gown program with Fandom and Starlight. Know that you've made a difference.

Fandom Staff
Hey I'm Brandon, VP of Community at Fandom.
I'm a huge fan of Star Wars, Star Trek, and Marvel.
Want to stay up to date on the latest feature releases and news from Fandom?
Click here to follow the Fandom staff blog.
Interested in learning more about community management on Fandom?
Click here to view our community management blog.

Would you like insights on wiki building and usability?
Read through our Best Practices guides for keeping your community growing and healthy.
Want to get real-time access to fellow editors and staff?
Join our Official Discord server for registered editors!