Q1 2022 Fandom Updates
Interactive Maps
In 2021, we released an Interactive Maps alpha to 20 communities.
Feedback from the Map testers was invaluable to determining what tools to build into the feature next.
It's now available to all communities who want it.
Check out this example on Avatar Wiki.
Trivia Quiz Expansion
Quizzes proved to be popular with fans as we experimented with them in 2021.
How is it almost the end of January? It feels like it was just New Year's Day, yet somehow here we are, nearly a month into what's shaping up to be an exciting new year for Fandom and hopefully a safe, happy, and healthy year for all of you.
Now that we're settling into 2022, I wanted to take some time to look ahead and talk to you about some of what Fandom is working on for the first few months of the year. Every team across the company, including the Community team that I have the privilege of leading, is really looking forward to putting into action the plans they have in store. I'm excited to share some of them with you today.
So, let's dig in!
Full 2022 Planning is Still Underway
Let's kick things off by talking about everyone's favorite subject: corporate planning.
WAIT—come back! I didn't mean to scare you off or bore you to tears with that one. I know, I know, not everyone cares about "inside baseball" or "how the sausage gets made" but there is an important bit of context that I want to start with. And that's that we're still working on our full 2022 year plan, so most of what you'll see in this blog is about the first few months. And that's just the user-facing stuff—there's lots of backend work that happens too that helps the site run but isn't noticed by the community. A broader look at what's coming in 2022 will come later in future update blogs and community voice and video events like the ones we hold on Discord, once we have the plan finalized in a few weeks.
We didn't share this super broadly in 2021, but the second half of the year had a major focus on engagement experiments. What does that mean? Essentially, we as a company have been asking the same question for a really long time: is it possible to keep fans around longer to engage with more content if we provide them with the right experiences?
As the Unified Consumer Experience (UCX) project was winding down, we decided that we weren't going to go into this year without a "yes" or "no" answer to that question. So we set up a process to build and deploy a series of rapid experiments with feature ideas sourced from Fandom staff members, Wiki Representatives and Wiki Specialists, and community members (there was a series of feedback sessions at our virtual August Community Connect event that was really helpful at sourcing ideas). By experimenting rapidly, it meant we could find out whether fans actually liked a feature rather than spending the time and resources on fully building a feature that could've ended up being a dud.
That process continued until last week, and although not every experiment idea yielded successful results, there are a lot of really exciting ones that did. So part of our planning focus now is deciding what to fully build out from those experiments, in addition to honing in on the key themes of the year for how we can engage the broader fan base and better serve creators like you. Two of those areas, to put them on your radar since I know many of you will ask, are search and new moderation tools. It's too early in the process to share any details of what that will look like, but we'll have a follow up later on once we have more concrete details for you.
But to kick off what we can talk about today, let's get to the Creator Tools part of this blog!
We're Building Creator Tools, Like Interactive Maps
New ways for fans to interact with the platform is a really important focus and has the potential to be transformative to the site in really exciting ways (imagine more people coming back to Fandom intentionally because of the services we can offer, rather than just landing here from Google and then bouncing). But in order for that to be successful, you as creators have to have a great experience too. It's not a zero-sum game.
One of the biggest benefits to the Unified Community Platform (UCP) and UCX, including FandomDesktop, was they provided an infrastructure upon which to more effectively build new features and tools for you in ways that the outdated legacy platform couldn't. Being able to launch new Creator Tools was one of our biggest promises for the post-UCP and post-UCX world, and I'm excited to announce how we're going to begin delivering on that in the beginning of the year.
The biggest feature we're working on is Interactive Maps, a long-requested feature across both historically Fandom and historically Gamepedia communities. We announced this nearly a year ago at our March Community Connect and followed that up with the launch of a beta version of Maps over the summer to 20 communities. We worked hand in hand with admins as they created initial map concepts, one of the coolest of which is the Map of the World of Avatar on Avatar Wiki. This quarter we're planning on releasing more tools for the Maps feature, including important moderation capabilities, and making it available for all communities who want to ask us to enable it.
We're not ready to enable it everywhere just yet, but we'll have a follow up post all about Interactive Maps soon where we might be able to announce a release date. Stay tuned for that plus a look at some additional Creator Tools we'll talk about as we have more info and get deeper into 2022 planning!
MediaWiki Upgrade: Keeping the Platform Up to Date
A big reason why it was so difficult to effectively build new Creator Tools was that our platform was out of date and tangled in years of tech debt. Prior to UCP, which brought Fandom up to MediaWiki 1.33, we were hosting a heavily forked and modified version of MediaWiki 1.19. We were nearly a decade out of date, with a tangled up code base that we've hard to untangle and bring more up to date with the building and launch of UCP.
Now that we're on UCP, we'll be able to continue to keep up to date with MediaWiki as the Wikimedia Foundation launches new versions of it. Over the next few months, we're going to be upgrading to MediaWiki 1.37, which is the most recent version of the software.
Unlike the transition to UCP, which was massive and brought years worth of changes to the software all at once, this release shouldn't see that many changes that you'll notice. Most of the changes are backend technical ones and additional security improvements that come with MediaWiki upgrades, but there are some new features here and there for users like new watchlist functionality and new special pages. For anything that may require on-wiki tweaks, the Community team will be available to help with that. Wikis that have Wiki Representatives will continue to be able to work with their assigned Rep, and wikis that don't have a Wiki Rep can continue to contact our Customer Support team.
We'll have a more in-depth post about the MediaWiki upgrade soon, along with a release date for it. Stay tuned!
Interactive Video Premieres Coming Soon
Last year we introduced you to a new video format we're working on called Interactive Videos. These are videos that you can directly interact with and click around on, bringing up facts in Fandomized trailers or directly displaying wiki pages in highly-customized, wiki-specific videos. We've already launched a pilot video for Diablo II, which you can watch below:

We're getting ready to release our first wiki-specific interactive videos, starting with DC Database and Memory Alpha which will be followed by Minecraft Wiki. These are videos where we've worked directly with their community members to hear their ideas and get direct feedback on what the video should cover. For example, the DC Database video is all about different versions of Batman, and our Fandom Productions team collaborated with the DC Database admins to decide which versions of Batman to cover in this video.
As we finish these first three videos, we're also looking for an additional five top wikis who would be interested in partnering with us on Interactive Videos. We'll announce what those communities are once they're enrolled in the partnership! For the first time, we also have a Product Manager dedicated entirely to video, and he's hard at work putting together a product plan for the year on how we can build better video product experiences (so the player itself, not the content within it) and improve what we have now.
Trivia Quiz Expansion After Successful Experiments
Throughout 2021, finding ways to make our Trivia Quiz feature a more meaningful part of the platform was a big area of focus for our experimentation. Fans testing their knowledge of the content they come to Fandom to read is a natural fit for our platform, but for the longest time we weren't getting any traction on getting people to find and take quizzes. That all changed in the second half of the year, as we experimented with new integrated placements throughout wiki pages (on select communities where quizzes are enabled) to find what was most effective in helping users find and take a quiz.
Now that we've seen some strong success with these new placements, we're shifting focus to expanding quiz usage across the site. We'll be making the Trivia Quiz feature on more communities (and many of you have already requested it for yours), along with providing more quiz questions. We've acquired some quiz questions from vendors in order to make it easier for communities to tap into pre-written questions, and Community team members will partner with our Product team to write quizzes on subjects they're experts in. Of course, logged in users also continue to have the ability to create quizzes as well by visiting Discussions and selecting that as their post type on the wikis where it's enabled.
We're also going to be planning for continued quiz work throughout the year, including improved quiz creation tools, expanded community contributions, and Fandom trivia experiences. We'll share more about quizzes, including experimentation results from 2021, in a future blog post this quarter.
Leading This Up is Our New Chief Product Officer!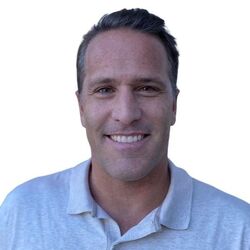 We are very excited to have recently announced that Fandom has welcomed Quincy Carroll as our first Chief Product Officer. Quincy's most recent role was from the publisher and ecommerce platform HODINKEE, where he was Chief Product Officer. He also served in that role at Crunchyroll, where he oversaw a Product organization of 200 people during a major growth period for the company. Quincy will be building out Fandom's Product team even further as we develop more of the creator and engagement tools we've talked about here.
Quincy joined toward the end of 2021, which is a big reason why we're still in planning mode for 2022 as he's gotten up to speed and started developing his plans for the year. We hope to be able to introduce Quincy to you more formally very soon, so stay tuned for that!
And the Community Team is Growing!
I'm biased, so I won't say I saved the best news for last, but it's a pretty exciting note to wrap this blog up on: the Community team is hiring this year! We're working on hiring for two new staff roles: a Senior Community Manager, Creator Outreach on our Community Experience team and a Senior Community Partnerships Manager, Gaming on our Community Activations team.
The Senior Community Manager, Creator Outreach is backfill for Will, who left Fandom at the end of 2021 and is currently pursuing a new opportunity that, if you know him, could not be a more perfect fit. This person will report to John Todd (Director of Community Experience) and be responsible for managing communication, like staff blogs, for our community as well as being a partner on product development, email updates, and social media. They'll also be a major driver of our virtual programming efforts that we often hold on Twitch or Discord, as well as build and manage a new creator recognition program we'll be launching in a few months. We'll share more details about the role once we've hired the right candidate!
The Senior Community Partnerships Manager, Gaming is a new role that we're opening up to pursue strategic community partnerships between Fandom and top gaming publishers. This person will report to Brian Linder (Director of Community Activations) and be a close partner to James Tedesco (Community Partnerships Manager, Gaming) and Amy Venier (Vice President of Sales, Gaming and Esports) as they all collectively communicate with and work directly with the top gaming publishers in the industry to tell the story of Fandom and showcase how working with our communities can be a huge benefit to players and fans. Like the Senior CM role, we'll share more details about this once we've hired for it!
We're also going to be hiring on our wiki teams! I'll save the details of this for a future announcement since we're still working on the logistics here, but we will be adding new Wiki Representatives to the Community team to work directly with our top communities. More to come as we bring people on board, but we're excited to welcome some new faces.
Upcoming AMAs With the Community Team
All of the above is just a taste of what's coming in the next few months and beyond. As the Product team continues to develop their roadmap for the year, the Community team also has a number of awesome plans in the works that we'll be sharing with you over the next few months. That includes more about community programming events like Community Connect, the creator recognition program that I mentioned earlier, and more.
If you're interested in hearing more from the Community team, be sure to join our Discord server! This Thursday at 11am Eastern Time, head on over to the #ask-me-anything channel to meet Dylan Host! Dylan is our new Community Manager, Safety on the Community Safety team, focused on more technical aspects of trust and safety. And then on Friday, February 4th at 4pm GMT / 11am ET / 8am PT, we're holding an AMA with members of the Community Experience team! You can ask them about Fandom, how the team works to support the creator community, favorite fandoms, or anything else (that's appropriate, of course) you can think of.
In the meantime, I'll be happy to answer any questions you have about what I've talked about throughout this blog. All you need to do is leave a comment below!

Fandom Staff
Hey I'm Brandon, VP of Community at Fandom.
I'm a huge fan of Star Wars, Star Trek, and Marvel.
Want to stay up to date on the latest feature releases and news from Fandom?
Click here to follow the Fandom staff blog.
Interested in learning more about community management on Fandom?
Click here to view our community management blog.

Would you like insights on wiki building and usability?
Read through our Best Practices guides for keeping your community growing and healthy.
Want to get real-time access to fellow editors and staff?
Join our Official Discord server for registered editors!