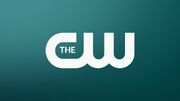 Hello, Wikians! My name is Aidan, aka BlueArcher21, and I'm an active bureaucrat of The CW Wiki.
The wiki's mission is to provide sufficient information about the television shows that take place on The CW Network. The CW is an American broadcasting network generally aimed towards young adult audiences. The network currently houses twenty TV series including The 100, Arrow, The Flash, Riverdale, Supernatural, and many more.
In order to reach our goal of transforming our website into an adequate encyclopedic resource, we require a good handful of contributors who are willing to help and have knowledge about The CW Television Network.
If you have an interest in television or any television series that take place on The CW, you should consider joining The CW Wiki, as there is much to accomplish with building the site.
So far, the wiki has a total of 187 article pages and 1,756 edits. The majority of our pages concern the seasons and actors of the television shows on The CW.
In the future, I wish to make our wiki to have a much more attractive appearance and organized nature with many more contributors and visitors.
How can you help out?
Being the only active bureaucrat on the wiki, we require a few contributors who have a working knowledge on making a wiki's appearance truly pop with a beautiful graphic background, a fitting header, and/or a favicon; as I unfortunately lack significant knowledge on how to create such things.
Adding information to blank article sections.
Expanding information on articles with stubs.
If you feel that you would like to join The CW Wiki, please click the applicable link below to view our work thus far:
https://thecw.wikia.com/wiki/The_CW_Wiki
Thank you very much for your consideration! :)
Community content is available under
CC-BY-SA
unless otherwise noted.