It's hard to believe that 2013 is almost over! At the Wikia offices, we're all taking time to look back and celebrate milestones and successes. Wikia has grown tremendously over the past year, with millions of fans worldwide contributing to over 395,000 communities!
The Wikia Community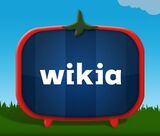 In September, we created another spotlight on the exciting contributions of our fans — the hard work of Wikia's TV communities would be showcased on Rotten Tomatoes' new TV Zone — furthering our goal of being by the fans, for the fans. We also expanded our Official Community program, which now boasts 17 wikias, including Sensei Wars, EverQuest II, Ever After High, The Trek Initiative, and our most recent community, Shadow of Mordor . These partnerships bring our communities together with the brands they love to create something spectacular.
It's definitely been a busy year for those of us on the Wikia Community teams. The Community Support team responded to over over 42,000 emails from users, and the Community Development team helped over 1,000 wikias with their design, content, and growth. Fans all over the world are connecting using Wikia, with many new wikias created in Spanish, Chinese, Japanese, and Portuguese. We've hired additional Support and Development staff to help these users make their communities successful.

We launched
Wikia Stars
, showcasing dedicated contributors who represent Wikia and show the power of fan collaboration. Some of the Stars have come along to events like SOE Live and E3 which were great experiences for all involved. We're always hard at work to deliver fun ways for users to get involved, like
Alliances
,
Qwizards
, the
Community Podcast
, and the
Community Choice Awards
(get your votes in now!).
Products and Features
2013 saw the first release of a
new editor
that will make the Wikia editing experience more streamlined for new users. We also added tools for admins such as
Licensed Video Swap
, which helps to ensure videos on your wikia come from reliable and approved sources. Wikia is seeing an increasing amount of traffic coming from mobile devices, so, to better serve that audience, we released an updated version of the
Game Guides app
for the video gaming community, a
new Mobile Web design
for reading on smartphones, and the
MyWikia app
for browsing your favorite communities on iPads. The year ended with the release of
fluid layout
, which optimizes the Wikia viewing experience for users on all screen sizes.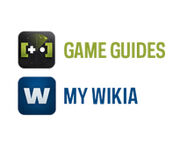 To help admins see the growth and activity of their communities, we introduced WAM, the Wikia Activity Monitor, which measures the health and vitality of our top 5,000 communities. WAM helped to shine a light on some great success stories this year, including Puzzles & Dragons — the first Chinese-language community to reach the #1 spot! — and the rapid rise of the community dedicated to the deliciously addictive game Cookie Clicker.
In addition to maintaining Wikia's code and building new features, our Engineering team has been working hard to improve site performance, helping you see pages load quicker and save your edits faster.
Check out the video below that highlights some of the biggest fan community moments of the past twelve months. Let's all work together to make 2014 even better! What are the successes and achievements that your community celebrated this past year? What are you looking forward to the most in the new year?
Want to stay up to date on the latest feature releases and news from Fandom?
Click here to follow the Fandom staff blog.
Interested in learning more about community management on Fandom?
Click here to view our community management blog.

Would you like insights on wiki building and usability?
Read through our Best Practices guides for keeping your community growing and healthy.
Want to get real-time access to fellow editors and staff?
Join our Official Discord server for registered editors!
Community content is available under
CC-BY-SA
unless otherwise noted.