Wikia's developers, engineers and product managers are always hard at work on new ways to give everyone a great experience on our wikis. As anyone familiar with software development knows, testing of updates and changes is an important part of the process. And since there is no substitute for trying things out in the "real" world, we occasionally want to see how something new works when it's in use by an actual wiki community. So today we would like to ask, is your community open to testing out new features or functionality?
What will we be testing? In the past, we've had communities try out features before they became available to everyone, such as Chat or Polls. But not everything that we need to test is a flashy new feature. Some things might be more behind-the-scenes, like search engine optimization methods or adjustments to help pages load faster.
Who do we need?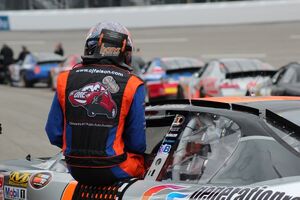 We aren't just looking for big wikis with thousands of pages and high traffic. In fact, sometimes medium-sized or small communities are better for certain kinds of testing. In the comments below, go ahead and let us know if your wiki might be open to help out with testing in the future, and be sure to include the URL. If you're only open to a particular kind of testing, please let us know. Don't worry, if you express interest in helping us, we're not going to start changing things on your wiki without telling you about it first. Admins will be contacted and will need to convey approval before we do anything. Generally, tests will be in one of the following categories: new features, updated features, performance improvements. Please note that only admins should be volunteering their wikis for testing. Thanks in advance to everyone who wants to help!
Want to stay up to date on the latest feature releases and news from Fandom?
Click here to follow the Fandom staff blog.
Interested in learning more about community management on Fandom?
Click here to view our community management blog.

Would you like insights on wiki building and usability?
Read through our Best Practices guides for keeping your community growing and healthy.
Want to get real-time access to fellow editors and staff?
Join our Official Discord server for registered editors!
Community content is available under
CC-BY-SA
unless otherwise noted.