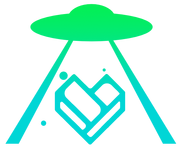 We come in peace! June 14th marks the 73rd anniversary of the 1947 UFO crash in Roswell, NM. Sure, the government says it was a weather balloon, but if film and television have taught us anything, it's that it was definitely a coverup for a flying saucer crash. And if it was on TV, it must be true.
Therefore we will venture where no government has dared to venture before, and we will acknowledge the fact that there are aliens living among us by celebrating the anniversary of their crash on Earth with the exciting Project 51!
Is this our 51st editing project? No! It's just the one with all the aliens. 😏 Join us for this editing marathon about alien-themed movies and television! The Movies/TV Vertical (M/TV) have got it planned and we want you involved!
WHAT IS OUR STRATEGY?
From Wednesday June 10 to Sunday June 14, the Movies/TV team is organizing an effort to focus contributors on alien-themed wikis. The five communities selected have specific content goals we would like to hit, but the focus of the project is to have fun and collaboratively edit.
HOW DO I GET INVOLVED?
We're ready to beam you aboard! Come and join our dedicated project Discord server and sign up! You can help one wiki or several depending on your level of interest and time constraints. Some wikis need more work, while others are fine with some smaller updates.
To identify yourself as one of Earth's editing response team, include "Project 51" into your edit summaries!
WHAT COMMUNITIES ARE WE EDITING?
ROSWELL, NEW MEXICO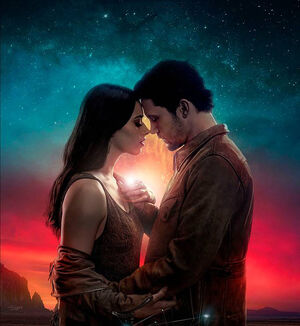 Roswell, New Mexico is a show currently airing on The CW about aliens living in Roswell following the 1947 UFO crash. When Liz is fatally shot, Max risks everything to heal her, exposing a secret that he's kept for years: that he awoke as a child from stasis years after the 1947 UFO crash that brought him to Earth.
The show is based on the 1990s Roswell High YA book series, which also inspired the 1999 series Roswell. The new show's second season finale will be airing June 15th, and it's already been renewed for season three! The wiki needs some help with plot sections on character and relationship pages.
Some areas to get started:
3BELOW: TALES OF ARCADIA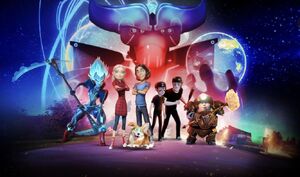 3Below is a Netflix original animated series and the second installment of the Tales of Arcadia franchise. Two royal teenage aliens and their bodyguard flee a surprise takeover of their home planet and crash land on Earth in Arcadia. On the run from intergalactic bounty hunters, they struggle to blend in and adapt to the bizarre world of high school while attempting to repair their ship so they can return home and reclaim their planet.
Some areas to get started:
SOLAR OPPOSITES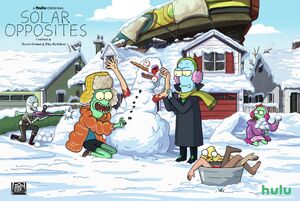 Solar Opposites is a new adult animated series that premiered on Hulu just last month. A team of four aliens escape their exploding homeworld only to crash land into a move-in ready suburban home in the United States. They are evenly split on whether Earth is awful or awesome. Their mission: protect the Pupa, a living super computer that will one day evolve into its true form, consume them, and terraform the Earth. With the series brand new, the wiki needs general expansion!
Some areas to get started:
Everything and anything, this wiki is like a new planet for terraforming!
NEON GENESIS EVANGELION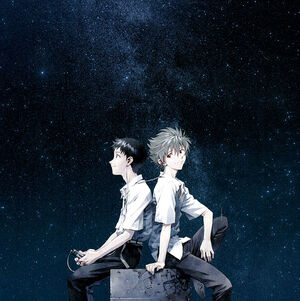 Neon Genesis Evangelion is an anime about non-Earthly creatures falling to Earth. As opposed to our other highlighted aliens, these Angels are definitely not here in peace. The series is currently being remade as an anime film series.
The wiki has a little issue with pages being copy/pasted from other sources, so they could use your help getting those cleaned up with original content.
Some areas to get started:
Some pages need rewriting and work:
Replace images with higher resolutions and using .png format
ALIEN SPECIES WIKI
The universe (and pop culture) is a big place, and we all know that we are not alone out there. The Alien Species Wiki has made it its noble mission to collect and document everything there is to know about all the creatures that share our galaxy, and even those that live beyond that. Their database already spans thousands of pages from Time Lords to Asogians to Dune Cats, and yet the encyclopedia is far from finished.
Help this general database grow even further and head over there to write down everything you know about your favorite alien species.
Some areas to get started:
TO INFINITY AND BEYOND
Go forth and spread the truth of aliens (in pop culture)! Beam aboard our Discord!
And remember to include "Project 51" in your edit summaries!

Bert Hall Fandom Staff
Bert is Movies/TV Wiki Team Lead at FANDOM. He enjoys expanding his deep knowledge of Star Trek, Marvel comics and assorted obscure topics from 80s and 90s pop culture.
Want to stay up to date on the latest feature releases and news from Fandom?
Click here to follow the Fandom staff blog.
Interested in learning more about community management on Fandom?
Click here to view our community management blog.

Would you like insights on wiki building and usability?
Read through our Best Practices guides for keeping your community growing and healthy.
Want to get real-time access to fellow editors and staff?
Join our Official Discord server for registered editors!
Community content is available under
CC-BY-SA
unless otherwise noted.