As the snow starts to fall outside, it's time to bundle up. Don't let your fashion sense go to the wayside this winter. With the help of Wikia's top fashionista admins, we have determined the top winter fashion trends for 2013. From holiday outfits to the "it" accessories of the year, we've got you covered.
We've kept tabs on Fashion Week and what the celebrities have been wearing to bring you the hottest trends for this season. We have our eye on everything metallic this year...metallic blouses, dresses, flats, you name it!
Another style that you can't miss out on this year is the buckled boot. Buckles add a little something extra to your footwear.
The Vintage Patterns admin, Tarna, thinks that leather accents are another big trend of the year. "There seems to be a lot of tough and rock 'n roll leather (motorcyle jackets are hanging in there) and the footwear to match." We are loving the influx of leather shirts and leggings that have made their way to storefronts this season.

The holiday season is rapidly approaching, which means family reunions, holiday parties, Christmas events, and more. This begs the question- what will you wear? Here are some of the top holiday styles for the year.
AusllyGirl, a regular editor on the Fashion Wikia, thinks that the little black dress, aka the LBD, is perfect for any holiday party. A twist on the LBD is the sheer cut out dress, which adds a little pop to your outfit. Another version of the LBD that is popular this year is the flapper dress. Tarna says, " If you want to be daring and de rigueur, the Gatsby 1920s flapper style would be a lovely choice, given the trend revived by the movie."
Another dress that will undoubtedly be a hit at your next holiday party is the racer front dress. This style is straight from the runway. We are loving the unique and flattering cut.
The material of the season is silk. Silk tops, silk skirts, and even silk belts make great holiday party pieces.

It's getting chilly outside...so bundle up! Layers are your friend this season. AusllyGirl's favorite winter look is matching maxi skirts with winter accessories. This new practical trend repurposes the clothes that you packed away when summer ended. She recommends pairing the long summer skirts with boots or heels, a simple t-shirt, a blazer, and a scarf.
There are so many coat trends to choose from this year, such as plaid coats, faux fur trimmed coats, and oversized jackets, but the one we really have our eye on is the bell-shaped coat. This coat is great over a dress or jeans. The cinch at the waist is flattering and feminine.
Our resident fashionista, Tarna, said, "Did I mention tights in every color, print and material imaginable? Hello winter!" Fun tights are definitely a must-have this winter. Pick a unique pattern like chevron or a jewel-tone like emerald or burgundy.

The smallest part of your outfit can be the most important, so let's talk accessories! I am crossing my fingers that one of these three accessories makes it into my stocking this year.
The chain necklace is no longer exclusive to D-list rappers. Mainstream stores like H&M and Madewell have started lines of chain-couture jewelry. Keep your eye out for this budding trend.
Next on my list is the box clutch. The box clutch is a fun and simplistic purse that fits the basics. It is the ideal going-out purse for this season.
The final cold-weather accessory that needs to be in your closet is the multi-print scarf. A scarf with a few fun prints can really mix up a simple outfit. Tarna, said "I love accessorizing simple basics with a pop of color - not to forget that keeping the neck warm is the easiest way to feel toasty."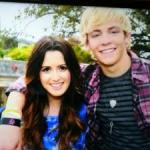 AusllyGirl
is one of the resident experts on the
Fashion Wikia
. She loves contributing to the wikia because it is a collaborative project that allows everyone to express their own opinions about fashion. She loves inspiring others and hopes to one day become a fashion designer!

Tarna
is a top admin on the
Vintage Patterns Wikia
. She is a fan of the classic vintage styles, particular from the 1930s, 40s, 60s, and 70s. Her favorite part about the winter trends this year is that there is something for everyone. A lot of the pieces in style now are timeless.
Want to stay up to date on the latest feature releases and news from Fandom?
Click here to follow the Fandom staff blog.
Interested in learning more about community management on Fandom?
Click here to view our community management blog.

Would you like insights on wiki building and usability?
Read through our Best Practices guides for keeping your community growing and healthy.
Want to get real-time access to fellow editors and staff?
Join our Official Discord server for registered editors!
Community content is available under
CC-BY-SA
unless otherwise noted.