UPDATE: GO VOTE! Round 1 of the 2014 Battle of the Fantasy Foods is live now .

It's that time of year again - the Battle of the Fantasy Foods!
Some of you may remember this bracket tournament from last year (previously known as Fictional Food Fight). This contest will determine what the greatest fantasy food fandom is in all the land. We know that there are a lot of amazing fan communities around Wikia that love absolutely EVERYTHING about that universe - from the characters to the locations to the storylines. Now it's time for those fandoms to come out fighting for their foods!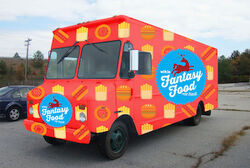 What's new this year? We're raising the stakes! This year's Final Four foods will be featured in the first-ever Wikia Fantasy Food Truck at New York Comic-Con 2014 in October!
Last year, we got hundreds of entries from fans all over Wikia, and we selected 64 of those foods to compete . The Elite Eight are a nice representative of which communities really brought the heat in the voting rounds: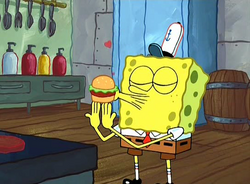 Did your community stop short of victory last time? Well, now it's time for redemption. During the submission period this year we're looking for every community to enter their contenders. We'd love to see a bigger turnout this time around, and we'd also love to see different entries from the communities who entered last year!
Here's how it works:
Enter your food nominee in the form below. You'll need to tell us in the form who you are, what community you're representing, and the foods/beverages from your community that you'd like to nominate. If you are part of multiple communities, please do a separate entry for each community.
What is a fictional food? The nominees should be a food or beverage that exists in your favorite fictional universe. These foods can exist in the real world (like pie or corndogs) but should have a distinct place in pop culture (like Twin Peaks' Double R cherry pie or Sonic's Corndogs).
The submission period will end on August 18, and Wikia Staff will sort through the entries to find the most popular foods and drinks.
Don't worry if multiple people from your community nominate the same or different foods. We'll consider all the nominations carefully. We want to ensure we represent communities who have lots of love for their fictional food as well as create a nicely balanced field of contenders.
On August 18, we'll post the first voting polls with our bracket of 64 chosen foods.
Then the real battle begins with a new narrowed-down round of voting happening each week until we have a final four for our Food Truck Showcase and - of course - an ultimate winner.
So, get busy nominating your foods and drinks from your community, and may the best fantasy food win!
Want to stay up to date on the latest feature releases and news from Fandom?
Click here to follow the Fandom staff blog.
Interested in learning more about community management on Fandom?
Click here to view our community management blog.

Would you like insights on wiki building and usability?
Read through our Best Practices guides for keeping your community growing and healthy.
Want to get real-time access to fellow editors and staff?
Join our Official Discord server for registered editors!
Community content is available under
CC-BY-SA
unless otherwise noted.