UPDATE#2: Parent Pages move and Hub page launch
We're a few months out from the initial launch of Parent Pages, and we're thrilled with the amount of time and attention Wikia's communities have put into their Parent Pages! We wanted to give you all a few updates on what's happening with the pages, since there are a couple of new developments.
1. Move from MediaWiki to Project namespace: We got feedback from a number of communities that they didn't love that this page lived in the MediaWiki namespace on their communities, so we weighed where we could better put these pages. We settled on the "Project" namespace, which is where the About page currently lives (Example: American Horror Story's About page ). We thought the content that's covered on Parent Pages would be better suited for this namespace.
If your community has already created a Parent Page on MediaWiki, you'll see that that page has been moved to the new namespace. Now the Parent Page URL will end in "Project:ParentPage" instead of "MediaWiki:ParentPage" (note that Project reverts to name of the wikia you're on). For example, this is the American Horror Story Parent Page.
2. Launch of Parent Pages Hub: Secondly, we finally launched the hub for all Parent Pages in December. Here, we'll highlight specific communities' Parent Pages, and we've also created a directory of all the Parent Pages. If you don't see your community's page represented here, leave me a message on Community Central.
UPDATE: Parent Pages
Since this staff blog post a while back, we've received a lot of feedback from Wikians. One of the points we took very seriously were concerns about the naming of this program. We were concerned that readers were getting the impression Parent Filter would be filtering out choices for parents or that would censor content, and we saw many folks felt Filter sends that message.
After careful consideration, we decided to rename Parent Filter to Wikia Parent Pages to better align the program name with its aim - to be a page on a Wikia where a community can provide helpful information for parents doing research.
We're happy to report that a good number of communities (88 as of this update) now have posted a page, and as of last week, we have moved all the content from ParentFilter pages to ParentPage pages. All those old pages include a redirect to the new page. If you created content on a ParentFilter page within the last week, you may have to move content over manually.
One other question we'd like to address is the question from some admins about whether this will be turned on in the "On the Wiki" navigation. Since Parent Pages isn't something that every wikia will fill out, we're not going to turn this on automatically. However, admins are encouraged to promote their Parent Page on their main page and in their navigation in an appropriate way.
Finally, on the question of a Parent Pages main page, we are in the process of creating that hub for all of the Parent Pages, and look for that to launch at the end of November! We'll post another update here once it's live.
Thanks for all your hard work on these pages, and thank you all for the feedback!
Original post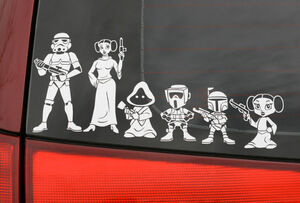 Being a parent can be difficult for sure, but being a responsible parent - who wants to make smart, informed decisions about what their kids watch, play, and read - is even harder.
For one, there are a LOT of video games, TV shows, movies, books, and more that kids and teens want to consume. And as easy as it is to say "go Google that," it's actually pretty difficult to find reliable and authoritative sources for info on those things kids and teens want.
Plus, there is also a lot of misinformation out there geared more toward scaring parents instead of giving them solid facts. A lot of that content is put out by editorial teams that are well intentioned, but often don't really know enough about the game/show/movie/book they're writing about to give accurate advice or information.
The Parent Filter
That's the reasoning behind The Parent Filter, a pop-culture guide for parents created by the communities that know pop culture best.
Working at Wikia, I see every day how deeply our communities know their topics of interest. We're asking Wikia's communities of experts to create a new page on their wikias for those games/shows/movies/books with the express purpose of giving parents accurate and useful information that will help them make responsible and informed choices about what their kids consume.
In the end, we hope having this information on Wikia will provide a great service to a new kind of user and also show Wikians as good citizens.
The plan
First, I'd like to introduce Jennifer Tsao (username generaltsao ). Jennifer has worked in the gaming industry for years, primarily as a journalist and editor (1UP, Electronic Gaming Monthly), and she's also the pop culture-savvy mom of two boys. She's helped me develop templates for a community to fill in to provide parents with the most relevant information. She's also here to help your community if they would like help filling out this page on your wikia.
1. Go to your Parent Filter page:To get started, go to the Parent Filter message on your wikia. You can get there by pasting /wiki/MediaWiki:ParentFilter to the end of your NAME.wikia.com url.
Once there, you'll see some placeholder text that explains that you're on the Parent Filter page for your community. You can utilize any one of the three templates found there to get your page started.

2. Fill out the fields with the relevant facts: The fields in the template are there to guide you on providing information we think would be most helpful to parents. These pages are only editable by Admins and Bureaucrats, but you should work with your community to fill it out.
For an example of how this page could look, check out this example created by T3chnocide on Destinypedia. 
As you can see, we're hoping the pages will primarily contain information about the property (game, TV show, etc) - not provide a rating or value judgement on who should consume this game, show, etc. These pages should instead catalog information that helps give parents or new players/viewers helpful insight.
3. Add a link to your Parent Filter page: We'd love for communities to proudly link to this new page, so we're hoping all wikias that fill out Parent Filter will also link to it in their navigation and also on their Main Page.
4. Creating a home for Parent Filter pages: Once we have a number of these pages created, we will create a separate area on Wikia.com that will collect these pages together as a directory. This portal will also be a place where parents can view lists of recommended games, shows, movies and more by age appropriateness.
We really hope as many relevant wikias as possible will choose to take part! The more Parent Filter pages we have, the better a service we can provide to parents, and the more helpful Wikia is seen as a resource.
Also, we'd love it if - once you create your page - you would show off your work by linking to it in the comments below.
Thanks!