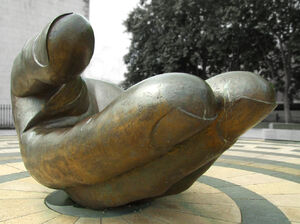 Everyday we have new users joining Wikia who are excited to share their knowledge and get involved in the many communities we have here — which is awesome! But let's face it, if you aren't already familiar with wiki editing — building a wiki can be a little daunting for your everyday newbie. We'd like to make building and creating wikis less difficult for new users.
As the Community Manager of Founder Experience, I spend a lot of time thinking about how we can help newbie founders and make their lives easier here at Wikia. Everyday, I talk to our users about how we can make this happen and see what they think. Back in October I had a conversation with Cook Me Plox from the RuneScape wiki about this very issue: helping newbies. He mentioned casually that it would be great if there were a group of experienced admins that would go out and help new or struggling founders and admins.
Boom. The Admin Support Team (AST) was born.
We thought it was important to create a group like this because we hear a lot from our new admins about things that they find difficult. Here's a few of the things we hear most:
They want their main page to look awesome.
They are confused about tools/features (user rights, templates, etc).
They're lonely :( and want to know how to attract more editors.
A group like AST can help with these kinds of issues because it's peers offering help to their counterparts, other admins. AST will offer support and guidance when admins are feeling confused, lost or just want to get better at running a wiki.
Some of the things AST will focus on:
How to build an awesome main page
Using Wikia's features and tools in the most advantageous ways
Where to get help across the site
How to build a happy and active community
For the kick off, we asked six editors (each admins on different wikis) to be a part of the team. Each was chosen for their knowledge, expertise and overall commitment to their community. Here's who they are and a little info about them:
The 888th Avatar has been editing wikis from his base in the Land Down Under as an Admin at Avatar Wiki. 888 enjoys hatching plans to help a wiki succeed; whipping up iron-fisted strong policies and doing that weird coding stuff. He looks forward to helping you strengthen your wiki!
Cook Me Plox has been a Wikian since December 2009. He mostly edits gaming wikis like the RuneScape Wiki. Some of his favorite foods include squid, pomegranates, and goat cheese.
Rappy lives in Florida, USA and has been editing since September, 2008. He currently is an Admin on Burnopedia and Bureaucrat on Aion Wiki. On both wikis, he's worked on improvements to page design and templates (and of course spelling, grammar and proper punctuation). He finally learned JS when he got tired of asking others for help, He now uses this knowledge to assist others.
Surriela lives in Saskatchewan, Canada and is an Admin on Aion Wiki. Relatively new to wikis, she's been learning some of the finer points of creating and editing. Offering the perspective of keeping things simple for users to understand and learn, she now uses her knowledge to help others learn how easy it can be to edit on wikis.
SpikeToronto can be found editing at Admin Tools Wiki, the Math Wiki and WikiTea. SpikeToronto edits at Wikipedia and is the go-to person for policies, procedures, and guidelines.
Tm_T comes from sunny Finland. He has been involved with the Internet and software development communities for some time now. His experience includes plenty of user community leading and building, as well as similar activities with developers. Tm_T enjoys helping and building communities as well as tinkering with coding.
If you are an admin who is struggling, needs help or wants to just learn tricks, please get in touch with the AST. You can check out AST's guidelines to see if you and your wiki qualify to request help. We've also got a handy FAQ page you can check out too if have questions.
I want to thank the AST team in advance for helping to kick off this initiative. We're all really looking forward to checking out lots of new and flourishing wikis!
Are you a Founder or Admin? Want to receive tips, tricks and updates on the latest Founder & Admin blog posts? Then click here to follow this blog.
Community content is available under
CC-BY-SA
unless otherwise noted.