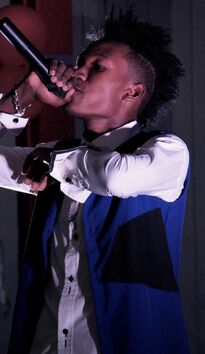 YOUNGLUIY BIOGRAPHY

Christopher "Young Luiy" Howell
Originally from Clarendon,Kingston, Jamaica  Currently residing in St. John's Antigua
Hip Hop/ RnB
Be Real Remix  Asap  Freak Prt2  Back2Back Freestyle  Ayo Remix  Roll Up Remix  Marvin's Room Remix  Fall for Your Type Remix  Like A Star Freestyle
2007 - Currently
December 1996
Event Co-coordinator/Recording Artist
Telephone: 1268-732-4487 / 12687783776
Email:YoungLuiyMusiq@Gmail.com or OfficialYoungLuiyMusiq33@Yahoo.com  Sites:Www.Reverbnation.com/YoungLuiyMusiqTv or Www.SoundCloud.com/YoungLuiyMusiq , www.Numberonemusic.com/Youngluiy , www.Audiomack.com/Youngluiy
Google Search: Young Luiy or YoungLuiyMusiq
Official Words Of YoungLuiy
"My love for this art craft is unconditional, many people have said horrible things to me about why don't you do dance-hall or reggae aren't you from Jamaica, But most times i just laugh and get on with it because at the end of the day they all love me and love my music, but at the end of the day a little criticism is good in order to elevate myself to that higher pedestal that i need to be."
Life Of YoungLuiy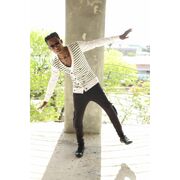 Born To Claudette Armstrong And Martin Charlton in the island of Kingston, Jamaica Born on the 20th of December 1996, But was raised by Gladston Howell, after his biological father took off after his birth, Christopher Howell has been a fighter all his childhood life, Being an outspoken and intelligent child in kindergarten and elementary school. Excelling very well in school he passed to attend the Hazard Primary School, In MayPen, Clarendon Kingston Jamaica, Where he attended for 6 years and dring those years participated in every talent competition and excursions as a soul singer, back when his maturing didnt really sprung into him as yet, so he had that Chris brown vocal working well for him and his grades were excellent as well so he graduated one of the top students in his class and excelled to one of the highest rated schools in his parish. Christopher found his love for music in his secondary school, Denbigh High School, where music classes were taught as a subject and he learned how to play the flute and got fascinated by the tune and how notes came together to make a fully comprised song, And along the school year he met a fellow musical aspirers like his self by the name of Milton Allen, and they use to beat drums on the desk and do freestyles to their favorite songs by their favorite artist's, They grew to become friends and started to bond with other aspirers like Romario Harriot (Ljay), Kamare Fogah (Dj Logo), And thats where all the writing and vibe building and writing rap lyrics came from even tho most of this fellow aspirers where pretty much into dancehall music, and this was around the time of 2009 when they all were in the 8form. Teachers were fascinated by their talents and would usually include them in class music competitions or assign them with projects surrounding music, mainly in there English Language classes or Literature classes, where they would imitate popular comedians, Twins of Twins to address certain problems facing the country or any other topics which they were assigned to. Christopher wrote and recorded his first song in 2010 when he was in the 9th grade, This project was recorded and brought to life by Uriel Wilson (Ice Jaye) who had a community recording studio known as BlackCiti, And by this time Chris still wasnt serious about his music, he was just doing it for fun until he first got acquainted with BlackCiti, Ice Jaye was a Rapper And His Brother Micheal Wilson was also a Rapper, And very talented Rappers at that, And Being around them it solidified his dreams of becoming a Hip Hop artist.
Over the Years, Christopher Recorded a few more tracks and uploaded them to soundcloud and upon the response he got from listeners, they loved his music and wished him luck and cheered him to go on. In 2013, Christopher graduated from Denbigh High School and migrated to Saint John's, Antigua and that where he started to study music professionally both from the management and artist prospective, In 2015 he released the Ayo Remix, Which was a remixed version of Tyga and Chris Brown's hit song Ayo, which he also did a video which was greatly accepted by the locals on the twin island state, In following month he did many local performances all over Saint John's, And also teamed up with Brandon BiigDog Anthony to work on a smashing seductive remix single titled Freak.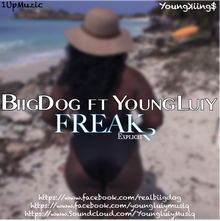 In October 2015, Christopher entered the Antigua Youth Got Talent Competition, Which he made it all the way to the finals and stunned the crowd with a star studded performance which left the audience in awe, But didnt win due to unforeseen circumstances, And the months that followed he recorded an array of songs which he organized into a mini mixtape titled TheRemixTapez, Which he released in January 2016 and is located on almost all mixtape hosting sites online.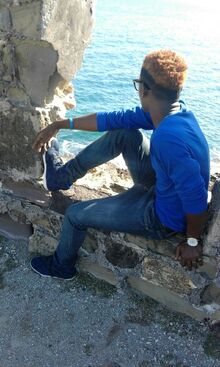 In March 2016, Christopher got featured in the Trinidad based magazine Omg Mag as one of the upcoming face of Hip hop / Rnb Music to the Caribbean, And Following the release the of the mixtape and the single Freak, The freak single was feature on the Chicago based radio station Hip Hop Highlights on the Remz World Show as the newcomer to lookout for 2016, And following all these happening Chris continues to wow the locals of Antigua with television interviews, radio interviews, performances and released music, and with doing that he found his self in the local news pages of Caribbean Times Newspapers as a feature introducing him to the many other locals that was not really familiar with his work. 
Christopher YoungLuiy Howell, Has a lot of future projects coming in the year 2016, and is anticipated to be real eye openers as to his dedication and his drive to become a mogul in Hip Hop/Rnb Music.
YoungLuiy Is Currently Building His Empire By The Name Of Young Kyngz Entertainment Management Group Managed And Controlled By HimSelf And Ms. Urania Lyken Which Is His Current Manager.
Above: YoungLuiy Featured In The Daily Newspaper Entertainment Section In Antigua & The Omg Magazine In Trinidad & Tobago.
Community content is available under
CC-BY-SA
unless otherwise noted.