Find me on Sonic Fanon. Wh!te$tar
My favorite pages
Edit
Add links to your favorite pages on the wiki here!
Favorite page #2
Favorite page #3
I figured I'll put one up too. For those who hate Oasis, leave a comment and please sign your name.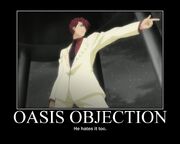 Wh!te$tar
hate the new skin.Wingman1 17:44, October 11, 2010 (UTC)
I don't like it.Its to big with small words.Hikaruyami-having fun* 17:54, October 11, 2010 (UTC)
The new skin is a terrible idea!

Insanity

+

Neutrality

=

ME!!

22:48, October 11, 2010 (UTC)
Its a piece of crap nothing other than that.UltimateDude127 22:51, October 11, 2010 (UTC)
I hate it. These are WIKIS - if you want any kind of social crap, go somewhere else! p4 17:22, October 13, 2010 (UTC)
I cannot see what Wiki was thinking when they did this! -Sunheart- 23:20, November 3, 2010 (UTC)
Please bring Monaco back Wikia! Roberto1205 04:05, January 20, 2011 (UTC)
It's too drastic a change, everything was rearanged, the new features stink, and if those p[eople paid to keep Monaco running are complaining about actually doing their jobs, they shouldn't have that job in the first place. You're mixing your truths with your theories 17:12, October 11, 2010 (UTC)
Community content is available under
CC-BY-SA
unless otherwise noted.